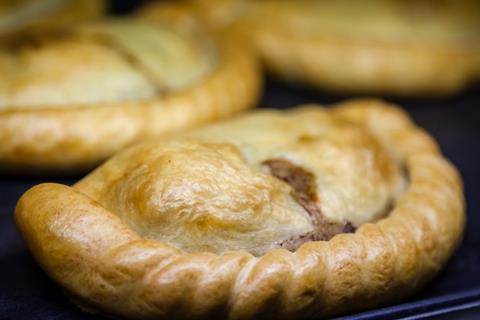 Awareness of regional pies and pastries are on the decline with just under one in four consumers (24%) having never heard of a Cornish pasty, according to research by Tesco.
The UK's biggest supermarket polled 2,000 consumers to find out which regional specialities they were aware of. The news comes amid British Pie Week, an annual celebration of pastry clad delights which runs from 6 to 12 March 2023.
Despite the argument over whether it is actually a pie, the Cornish pasty remains Britain's most famous regional pastry offering with 76% of adults polled by the supermarket having heard of them. Melton Mowbray Pork Pies came in second with 62% in the know, followed by Scotch Pies (41%). Cornwall's Stargazy Pie (23%), and London's East End Pie and Mash (21%) make up the top five.
Other prominent regional pie varieties across the UK include Scotland's Macaroni Pie, Forfar Bridies (hand-held Scottish meat pies made in a horseshoe shape), along with the West Midlands' curry-infused Balti Pie.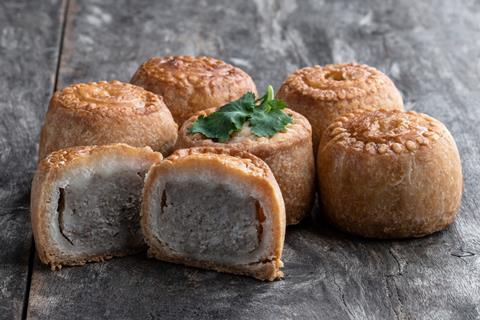 However, awareness of regional specialities is declining with each generation. Less than half of 18-24-year-olds (44%) and 25-34-year-olds (49%) have heard of a Cornish pasty, compared to 67% of 35-44-year-olds and 87% of 45-54 year-olds, rising to 94% of those over 55.
This trend, Tesco added, is evident for the other top five most well-known regional pies as well, with the percentage of people who have heard of them at the highest with older generations and decreasing with each age group.
The good news is Tesco also found that pies are experiencing a renaissance in the current economic climate with one in ten claiming they have started buying and making more pies to help with the cost of living due to them often being an affordable meal option. Nearly one in ten (9%) cite the dish as their go-to meal choice when looking to save money, rising to 21% among 18- to 24-year-olds.
UK's top 20 most famous regional pies (% of UK adults who have heard of each variety):
1. Cornish Pasty – 76%
2. Melton Mowbray Pork Pie – 62%
3. Scotch Pie – 41%
4. Stargazy Pie – 23%
5. East End Pie and Mash – 21%
6. Macaroni Pie – 15%
7. Balti Pie – 15%
8. Full English Pasty – 14%
9. Forfar Bridies – 11%
10. Fidget Pie – 9%
11. Butter Pie – 9%
12. Bedfordshire Clanger – 8%
13. 'Oggies' Pie – 8%
14. Pasty Barm – 6%
15. Hand Pie – 6%
16. Squab Pie – 5%
17. 'Growlers' Pie – 4%
18. Wigan Slappy – 3%
19. Norfolk Plough Pudding – 3%
20. Lamb's Tail Pie – 3%