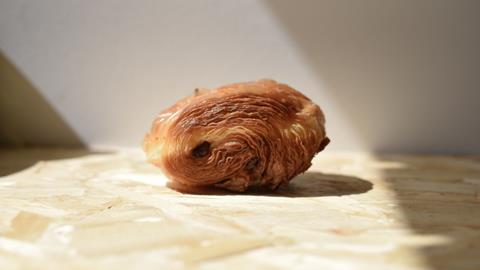 Norfolk-based Bread Source is set to extend its range with a croissant and doughnut hybrid.
The Pain au Choco-nut combines traditional French patisserie and Norwich's favourite sweet treat, said the firm.
"We've recently relaunched our doughnuts, after almost a year of not producing, and decided we needed to complement this range with something a little different," said Bread Source owner Steve Winter.
"Historically, we have produced a limited number of Cronuts, but they are now everywhere. So we innovated and trialled a few variations, settling on a Pain au Choco-nut."
After six months in development, Bread Source hopes to roll out the premium pastry in-store in the next few weeks.
The artisan bakery is carrying out strict social distancing measures, including a two-metre rule for staff and customers. Sanitising stations are set up at each site, and cash is currently not accepted.
Bread Source launched its National Loaf Scheme in April. The scheme is still in operation, with either £1 or free loaves of bread available to vulnerable or self-isolating local consumers.