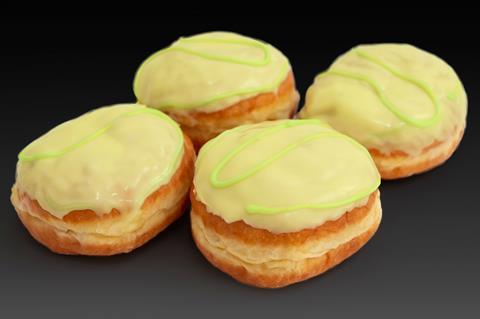 Birds Bakery has raised £10,000 for The Children's Trust as part of its own Doughnut Week celebrations this month.
After National Doughnut Week was cancelled due to Covid-19 in May, the bakery decided to hold its own celebratory week to support The Children's Trust, a charity for children with brain injuries.
Birds Bakery sold 45,758 doughnuts and donated 20p from every sale throughout 12-19 September.
It relaunched two of its specials for one week only, including the lemon & lime doughnut and strawberry doughnut.
"We are absolutely delighted to have raised £9,152 for The Children's Trust, which we topped up with an additional £848 to raise the total amount to a fantastic £10,000. The Children's Trust is a charity that we have supported for a number of years and is incredibly close to our hearts," said chief operating officer Lesley Bird.
"We also donated a number of doughnuts to nearby police, ambulance and fire stations, as our way of saying thank you for all their hard work, particularly in recent challenging times."
Birds Bakery has supported the charity for more than 16 years. It raised £9,000 last year, by selling around 45,000 doughnuts during National Doughnut Week in May 2019.
"We're extremely grateful for Birds' continued support. To keep our vital services running, we need to raise £7 million a year and the Covid-19 crisis has hit our fundraising hard. The money raised from Doughnut Week will help us to support more children and families across the UK, affected by brain injury," said Harrison Galliven, community fundraising executive at The Children's Trust.