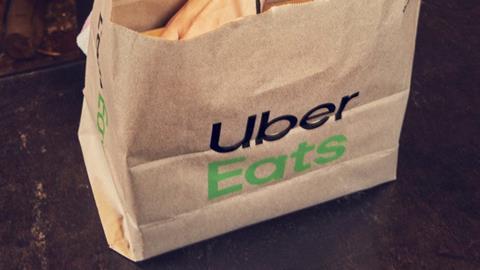 Caffè Nero has made its debut in the delivered food and drinks market through a partnership with Uber Eats.
The business has started rolling out the service from this week and plans to have more than 40 stores offering delivery by the end of May. Customers will be able to order coffee, hot drinks and a selection of food-to-go via the Uber Eats app or website, delivered directly to their door.
Like many bakery and café chains, Caffè Nero has started opening some of its sites as the coronavirus lockdown is being eased.
"Since we've opened some of our stores for takeaway, we've seen strong demand for our coffee," said Will Stratton-Morris, CEO of Caffè Nero UK.
"We want to be able to help those unable to visit one of our open stores to enjoy our coffee without compromising the premium quality. I believe the partnership with Uber Eats allows us to do that and continue to as we open more stores."
Forty of Caffè Nero's 800 stores are currently open for takeaway only in the UK, and are staffed by volunteers. They are selling a limited menu including coffee and pastries, with each store offering free hot drinks to all NHS staff throughout May.