London-based Gail's Bakery is set to open a new site in Windsor this week.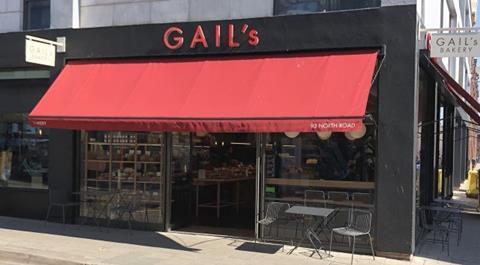 Luke Johnson, hospitality entrepreneur and chairman of Gail's Bakery, shared the news via Twitter this week.
"Very excited to announce that we are opening a brand new Gail's bakery this Friday in Windsor! Bugger the crisis – we advance! Onwards!" said Johnson, in a message to his 19.6k followers on his @LukeJohnsonRCP account.
Johnson is also the chairman of private equity firm Risk Capital Partners and Brighton Pier.
He recently described himself as a "lockdown sceptic" on BBC1's Question Time.
"I do worry that much of Britain is too scared, cannot get the risks in proportion, and doesn't realise the many harms lockdown is doing," he added on Twitter.
Since the Covid-19 outbreak, the bakery has offered home delivery (minimum £20), takeaway and a click-and-collect service. According to its website, 55 sites are currently open, with the Windsor site offering services from 2 June.
Gail's rolled out an at-home baking range including yeast and flour this month.