Here it is – part two of our top bakery trends for 2021 series.
We've already explored the rise of eco-friendly products, organic and vegan treats as well as those tapping into consumers' sense of nostalgia.
So, what else will be front of mind for bakers and their consumers this year? Read on to find out: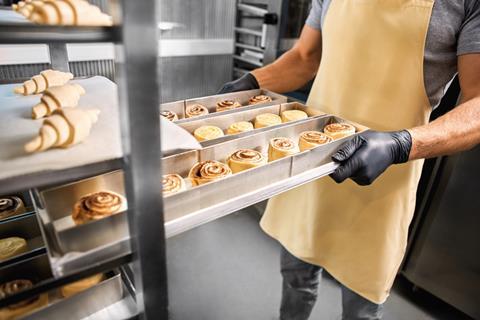 Keep it clean
Hygiene has stormed to the top of consumers' priorities in 2020 and it shows no sign of subsiding.
"We've developed a heightened sense of hygiene and it's likely we'll see consumers judging outlets on hygiene measures and leaning towards individually-packaged baked goods," notes Kirsty Matthews, insights & marketing manager at Macphie.
It's already happening. Sales of in-store bakery products are forecast for a 14% decline for 2020 versus 2019, according to Mintel, driven partly by temporary closures, but also concerns over unwrapped goods. Many in-store bakeries pivoted to packaging all goods in a bid to reassure customers.
This is also an important move for the foodservice sector, believes Lantmännen Unibake, noting an increased importance for pre-wrapped bakery products in the hospitality sector, for example at hotel buffets.
We'll see consumers judging outlets on hygiene measures and leaning towards individually-packaged baked goods
Délifrance adds to this, noting that its report Prove It: A Viennoiserie Focus found that 63% of UK adults would prefer to buy products with packaging to protect contents from contamination.
"That said, sustainability is still a priority for both businesses and consumers, and there is a reluctance to make single-use plastic a firm fixture in the longer term," adds Stéphanie Brillouet, marketing director, Northern Europe and North America at Délifrance.
But hygiene goes beyond the goods themselves and filters into the surroundings, be it a supermarket in-store bakery or local artisan craft baker.
"Our research revealed that four in five bakers (88%) think hygiene will be key to customers' in-store experience next year. Cleanliness and space to socially distance will be important, with bakers expecting cashless payments (71%) and home delivery (63%) to be in demand," notes Karen Dear, director of operations at the Craft Bakers Association.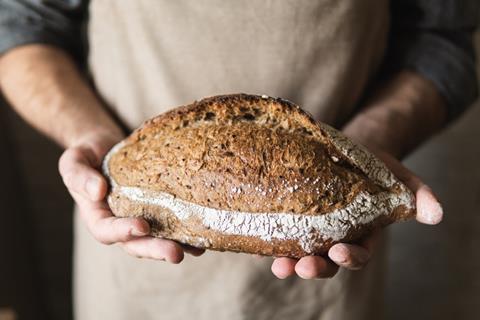 Once upon a time
Shoppers love a story – and bakery has a lot of them. This, notes Aidan Monks, co-founder of craft bakery Lovingly Artisan, has only increased as shoppers have learnt to appreciate the skill and care that goes into creating baked goods thanks to the home-baking boom.
"This new-found interest is a dream come true to most artisans," he says.
And, it's something consumers are interested in regardless of their other needs, Monks adds.
"Whether in the gut health camp or the sweet treat camp, consumers are interested in what we make, and our motives."
This extends beyond the bakery itself to ingredients suppliers, farmers and more.
"Consumers have rediscovered local producers for products they would typically get from national supermarket brands. For many, there is an extra sense of pride in going to their local baker, mill and, in our case, farmer," adds Bertie Matthews, MD of Matthews Cotswold Flour.
There's still an opportunity for bigger manufacturers and brands to tap into this. Take Walker's Shortbread – it has recently overhauled its branding to play up its heritage and provenance.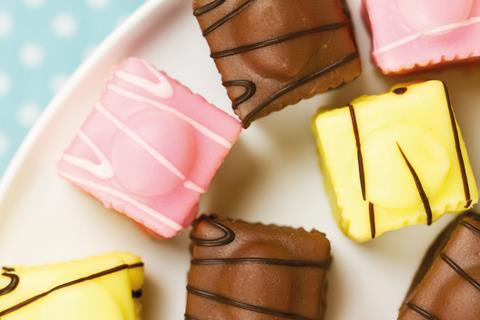 Bigger isn't always better
Size matters when it comes to cake, but not always in the way you'd expect.
The pandemic has seen shoppers reach for smaller treats as they seek 'permissible indulgence'.
"We saw a real shift towards snack size products, as families spent and continue to spend increasingly more time at home. Through 2021, we anticipate this trend will continue to grow," says Jonathan Lill, CEO of cake manufacturer BBF.
There's an opportunity for bread here, notes Bakels' marketing manager Michael Schofield, who says 42% of consumers want to see more bread in snacking-friendly formats, particularly those containing seeds and grains to deliver "permissible varieties".
Government restrictions have seen larger celebrations culled for the time being, causing consumers and bakers to rethink cakes.
"For weddings and birthdays, rather than having one big centrepiece cake, people are looking for either smaller celebration cakes or a selection of bite-sized bakes such as cupcakes or brownies," says Fulop Gabor, managing director at London cake shop Jack & Beyond.
"The challenge for bakers is to create cakes that are smaller in size but that still have a visual impact and look beautiful, especially for weddings."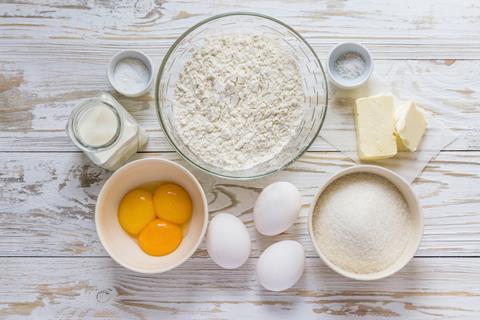 Clean it up
Clean label is evolving – and it's vying for the big time.
"The clean label bakery market is growing in Europe. One in five consumers find it most important to have a clean label option in baked goods versus other applications like ready meals or snacks," says Janin Zippel, marketing segment manager, bakery at Ingredion.
Data from Innova Market Insights shows that between 2018 and 2020, 24% of all bakery product launches had a 'no additives/preservatives' claim.
"Before, clean label was narrow in its scope in only wanting to remove chemically modified ingredients. It now encapsulates a broader movement synonymous with health, plant-based, allergen removal," explains Robert Lambert, head of marketing and communications at Ulrick & Short.
Lesaffre UK formulator Dr Jonquil Dawson adds that the clean label market has previously been more elitist but it is important to widen this across ranges to allow products to be available to consumers on all budgets.
"While a truly 'clean' label may not always be possible in every bakery application, minimising artificial-sounding ingredients that consumers don't recognise can help differentiate products from the competition," Zippel concludes.
Top bakery trends for 2021 revealed: part 1
1

2

3

4

Currently reading

Top bakery trends for 2021 revealed: part 2

5

6