New iterations of caramel, caffeinated cocktails, bold blood orange, and seasonal strawberry are among the flavours experts believe will make their mark on bakery this year.
There are a host of reasons behind the growing popularity of these flavours, including consumer desire for increasingly indulgent treats, concerns around sustainability, and the influence of social media.
Here, we explore which flavours will come out on top and the driving forces behind this: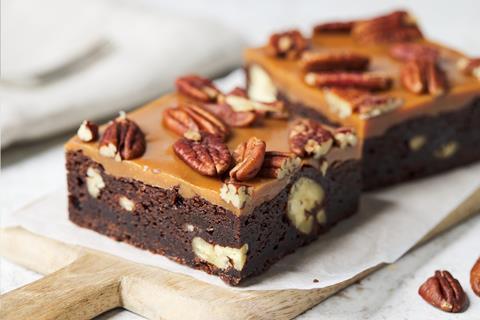 Comfort in the familiar
Taste is king in bakery and with consumers watching their spending right now, they want to know the treat they're splashing out on will deliver. As such, shoppers are turning to twists on tried and tested flavours rather than riskier radical new ones.
"The classics continue to be embraced by consumers. The comfort of flavours like sticky toffee, chocolate, carrot cake and lemon have been a sweet staple for a reason," says Kirsty Matthews, insights and marketing manager at Macphie. "That being said, they're developing over time."
It is this development that holds the key to the next big flavours for bakery.
"Flavour trends are constantly evolving and merging, so it is important to keep an open mind and to think outside the box," says Liz Gabriel, bakery specialist at flavour firm ITS. "All too often we experience brands getting too hung up on which flavour is trending in a certain year and it isn't always that clear-cut."
Salted caramel, for example, started gaining traction around 2010 but only became a core flavour in retail ranges several years later. "There wasn't a specific year that this flavour trended – it was an evolution," she adds.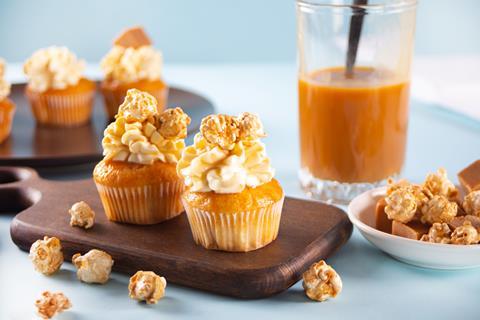 The evolution of caramel and other classic flavours continues, according to Michael Schofield, marketing manager at British Bakels. "The next big flavours in bakery look likely to be exciting new variations on those firm favourites, chocolate, vanilla, and caramel," he says. "In today's anxious times these familiar and comforting tastes remain extremely popular."
Caramel, Schofield says, has been a top 20 global sweet bakery flavour since 2017, and its growth in popularity shows no sign of slowing thanks to variations including salted caramel.
It's an area Bakels has heavily invested in. "As consumer preferences and expectations evolve, caramel, in particular, will continue to grow," Schofield adds. Its latest bespoke developments include flavoured varieties such as liquorice, spiced ginger, speculoos and toffee apple, as well as dietary-focused caramels like protein-enriched, low sugar, low water, and palm-free.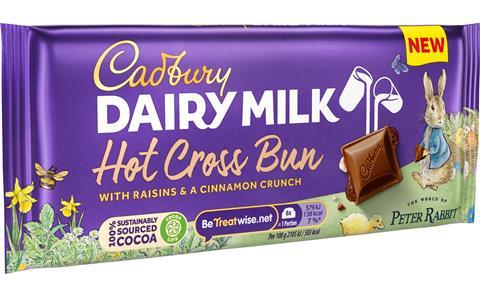 Mix it up with limited editions
Limited-edition flavours are big business in other categories – just look at Walkers Crisps, Cadbury Dairy Milk and Brew Dog, which frequently unveil short-term flavours and collaborations.
Such NPD can also help businesses trial flavours without too much a commitment, particularly if said flavour turns out to be more of a fad than a trend as may be the case with things seen on TikTok and other social media platforms.
"A flavour can be on trend one minute and old hat the next," says Jacqui Passmore, marketing manager at Dawn Foods UK and Ireland. "Limited-edition products are a great way for bakers to test out new and exciting flavours to attract younger consumers. The key is to experiment with flavour, texture, and format."
Consumers in the Gen Z and millennial age brackets are keen to try fresh and disruptive food ingredients that they have seen online, she says.
Limited-edition flavours can also be a great way for bakery businesses to embrace seasonal produce, which Matthews at Macphie, says is "becoming a key influence as consumers lean towards sustainable consumerism". As summer approaches, she expects to see the likes of beetroot, carrot, rhubarb, strawberry, and raspberry come to the fore, while blackberry, pear, and apples will increase in popularity come autumn.

Notably, raspberry has the added benefit of aligning with pantone of the year – viva magenta. The flavour has already been seen in a variety of launches this year including a Greggs muffin, McVitie's Tartlets, and natural fruit puree flavours from ITS. Bakels is also helping bakers embrace the vibrant hue with its line-up, which includes Raspberry Millionaires, Raspberry Cream Filling, and Raspberry Fruit Filling, while Dawn Foods offers the Delifruit Raspberry filling.
Swapping one fruit for another is a good way of tapping into 'newstalgia' – finding fresh takes on classic flavours, explains Johan Cerstiaens, commercial director at fruit & vegetable ingredients firm SVZ. "Baked goods often carry a sense of comfort and nostalgia, but the goal now is to play on that foundation of familiarity to help consumers discover flavours they may otherwise have found intimidating," Cerstiaens says, suggesting that bakers try swapping the strawberry jam in a classic sponge cake for exotic fruit jams like passionfruit or pineapple.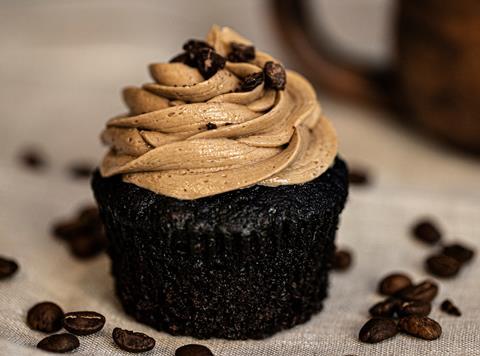 A tipple of inspiration
The synergy between booze and bakery is increasing as the two draw inspiration from each other.
"We're seeing a 'flavour swap' happening right now between the bakery and alcoholic beverage markets, as bakers add gin, flavoured liqueurs, and even sparkling wine as taste notes to their products," explains Cerstiaens from fruit & vegetable ingredients firm SVZ.
Cocktails are also ripe for experimentation in bakery thanks to the wide and varied flavours available.
"The boom in cocktail consumption in the away from home sector and the osmosis of cocktail flavours into new categories will see growth in exciting new cocktail flavours such as old fashioned, espresso martini, eggnog and negroni, even in baked goods," believes Gabriel at ITS. "Passion fruit martini flavoured muffin anyone?"
The use of cocktail flavours also taps into demand for premium and indulgent experiences. What's more, says Matthews from Macphie, it's a great way to make "every occasion count" by offering celebratory bakes which aren't tied to a specific season or event.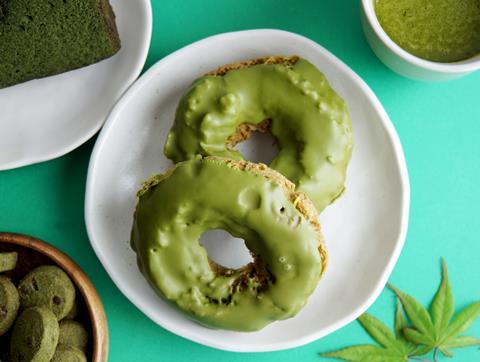 Global food for thought
Chocolate, caramel, and vanilla might cut it for some consumers, but others want to metaphorically travel when they bite into a bakery treat.
"One in four shoppers favour something new and different, and one in five prefers exotic flavour combinations," explains Michael Schofield from British Bakels, pointing to Innova's 2022 Seasonal & Limited-Edition report. "It isn't stopping there," he adds. "Global flavours look like the next big thing, as consumers become more interested in global ethnic cuisines, and exploring new combinations."
Matcha and blood orange are among the flavours proving popular, according to Macphie's Matthews, who notes that they have the added benefit of being "bright and bold" in colour, which offers added stand-out appeal on social media.
Doughnut specialist Crosstown embraced blood orange alongside the likes of jasmine for its limited-edition range for Veganuary 2023. Rhubarb & jasmine, blood orange, and pistachio & raspberry were among the doughnut variants offered for the occasion.
Kitty Glencross, a student ambassador at Dawn Foods, believes combining traditional sweet bakery with flavours from around the world will add a "contemporary flavour dimension" to bakes. An easy way for bakers to tap into this trend, she believes, is to add a small amount of matcha or ube (purple yam) powder to the likes of a cheesecake mix to create an "elegant and eye-catching" dessert.
Bubble tea – a product gaining traction on UK high streets – is another example of a concept that can be embraced to bring new dimensions to baked goods. Passmore at Dawn Foods points to the firm's recipe for Bubble Tea New York Cheesecake, which sees the cheesecake mix infused with black tea leaves and the finished product topped with cooked tapioca pearls and caramel sauce, in what she describes as "a good example of how far flavours can be pushed for maximum impact".