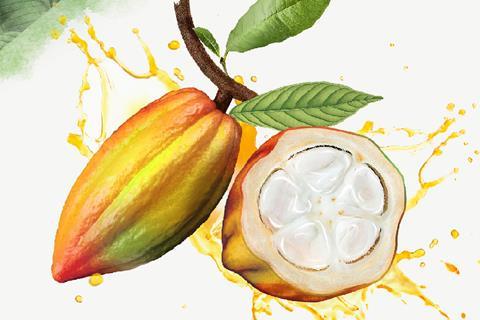 Italian citrus extracts and 100% wholefruit chocolate are among the latest ingredient innovations to be made available to the bakery sector.
Here, we take a look at recent launches: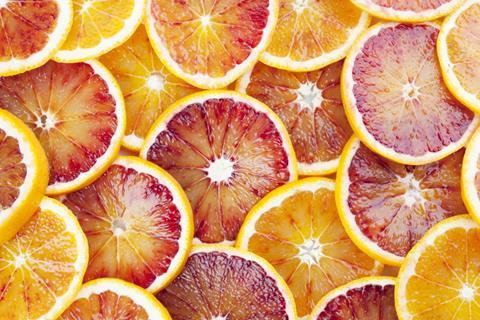 Italian citrus range, Synergy Flavours
Synergy Flavours is looking to tap into consumer demand for premiumisation and increased product transparency with its new Italian Provenance citrus range.
The extracts – developed using traditional extraction techniques to produce distillates, infusions and washes – include Calabrian lemon, Italian blood orange, Italian bergamot, Sicilian blonde orange, Sicilian mandarin, Sicilian lemon and Ligurian / Sicilian chinotto. They can be used in baked goods, beverages and dairy products among other applications.
"While provenance is a growing trend for consumers, manufacturers have many choices and considerations when it comes to creating a provenance-inspired citrus product," said Vicky Berry, European business development manager, Synergy Flavours.
"In some markets and for some consumers, using named source materials is the preference, however, there are regulations and supply considerations to be taken into account. There is no 'one size fits all' and a whole world of possibilities exist when innovating with citrus."
Synergy has also developed a new global 'Citrusology' programme, which includes webinars, to help food and drink manufacturers explore the 'nuances of flavour across regions and citrus varieties'.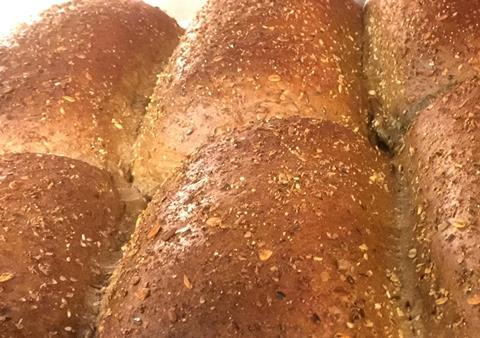 Multiseed bread concentrate, Bako
Bako has unveiled a new Multiseed Bread Concentrate under its Select range.
Sold in a 16kg format, the product is a 50% concentrate that combines whole sunflower seeds, brown linseeds, pumpkin seeds and milled flax seeds. It can be used with either white or brown flour, yeast and water for making bread or rolls.
"Our unique formulation of blended malt flours ensures an excellent crumb colour and great taste with no added sugar," said Bako's technical baker, Claire Powell. "The concentrate is suitable for short-time processes or as sponge and dough for artisan products. It will also take further inclusions such as dried fruits and nuts to create enhanced 'point of difference' breads."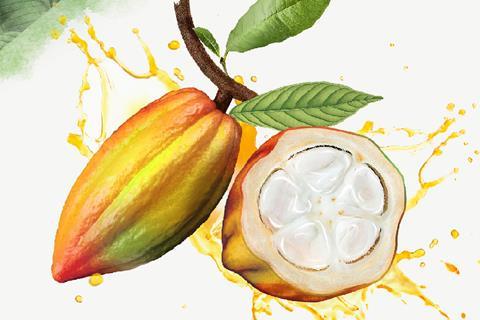 WholeFruit chocolate, Cacao Barry
Barry Callebaut is rolling out a couverture chocolate made from 100% pure cacaofruit under its Cacao Barry brand.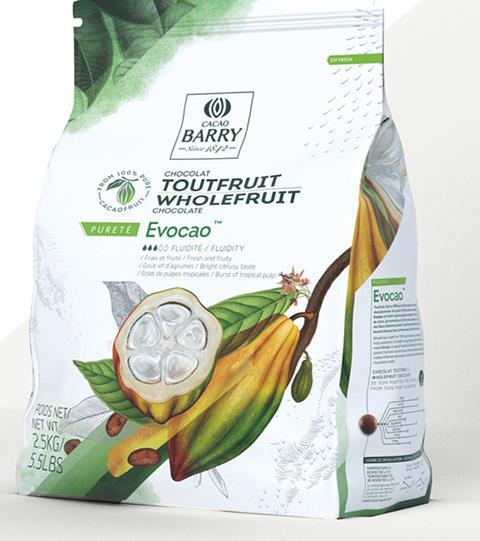 Called WholeFruit Evocao, the dark chocolate is described as having a natural acidity and fruity notes, reminiscent of exotic fruits, with 40% less sugar than others on the market.
The business has partnered with Cabosse Naturals which upcycles the pulp and peel of the cacaofruit into a range of ingredients. The innovation was first unveiled in 2019 and since then Barry Callebaut has been working with pastry chefs and chocolate markers to create WholeFruit Evocao.
It's the first iteration of WholeFruit chocolate and is available in 'limited quantities' in the UK, France, Italy, Canada, the US, France and Japan with further distribution in December 2021. Further flavour profiles will follow in 2022, the company added.
"WholeFruit, the new type of chocolate, reflects a profound change in the way cacaofruit is perceived and used, and also in the way chocolate is made," said Dries Roekaerts, global gourmet VP Barry Callebaut Group. "It brings to life the common desire of farmers, chefs and consumers to leverage nature for completely new and unforgettable taste experiences."
Plant-based protein, Ulrick & Short
Ulrick & Short continues to tap into the vegan trend with a new plant-based protein for use in cold-processed plant-based applications.
The company said the ingredient, called Complex 25, has a full amino acid profile and a neutral flavour meaning it can be used in items from protein bars to plant-based beverages.
"It is true that all essential amino acids are not typically/easily available from many plant-based products – which in turn is damaging to the healthy perception of the sector," said Ulrick & Short development technologist, Emma Walker.
"Complex 25 effectively bridges this gap. By diversifying the sources of plant proteins within a given application, Complex 25 has the benefit of retaining the well-known health benefits of plant-based products, while concurrently providing full amino-acid profiles traditionally only found in animal-based products – providing a more nutritionally 'complete' product."
The move comes on the back of Complex 24, launched earlier this year, for use in hot process applications such as plant-based meat substitutes.