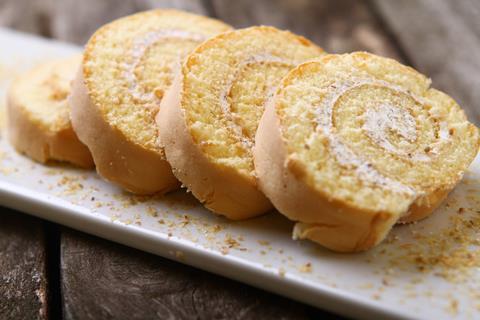 Barry Callebaut and Ulrick & Short are among the suppliers to launch new ingredients targeted at bakers.
Kells and Pan'Artisan have also expanded their ranges with premium dough balls and a sponge blend.
Here are the latest ingredients to hit the UK bakery scene: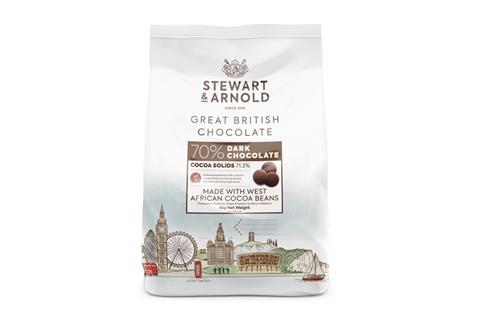 Barry Callebaut
Chocolate producer Barry Callebaut has introduced a range of UK-made chocolate from its brand Stewart & Arnold.
The range is tailored to the preferences of the British palate, it said. Suitable for several applications for artisan producers, it is described as 'richly rounded and deeply smooth with a distinct flavour profile'.
It features 70% Great British Dark Chocolate, 55% Great British Dark Chocolate, 35% Great British Milk Chocolate, and Great British White Chocolate variants.
Stewart & Arnold uses 100% sustainably sourced cocoa, fresh milk from British farmers and premium-quality bourbon vanilla.
"More than ever, customers are looking for provenance and quality to help them set their menu apart and encourage more customers through the door. The Stewart & Arnold range is not only consistently versatile, but it is also designed to surprise and delight customers with an iconic British taste," said Vincenzo Mangano, sales director gourmet at Callebaut UK & Ireland.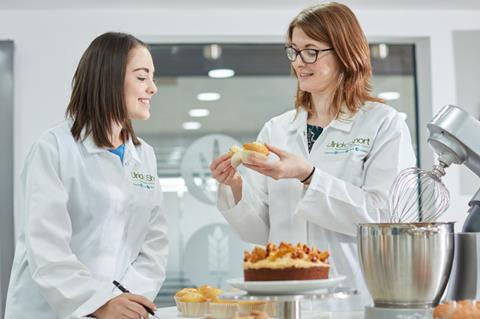 Ulrick & Short
Ingredients supplier Ulrick & Short has expanded its egg replacement range with Ovaprox 5.
The vegan ingredient has been designed to improve the quality of vegan cakes and muffins with regard to volume, crumb structure, texture, emulsification and tenderising, it said.
It is clean label, non-GM, and allergen free, ensuring complete back of pack label transparency, Ulrick & Short added. It also has a 12-month shelf life in ambient conditions.
"As the sector is still a relatively new one, ingredients technology is growing at a rapid rate. This latest ingredient reflects our ever-growing understanding of the best way to extract the correct functionality from our clean label processing technologies and crop bases. In this respect, we're confident that this latest addition is a big jump forward," added R&D manager Danni Schroeter.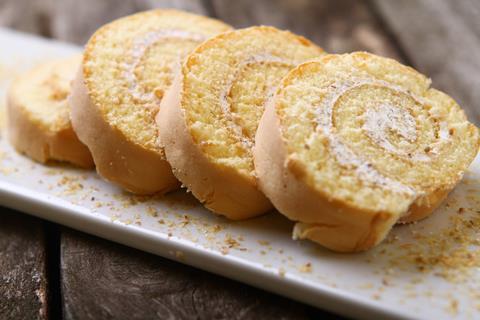 Kells
Irish miller Kells has rolled out a new Speedy Whip Sponge Blend.
The new blend allows bakers to prepare cakes faster and achieve a lighter result due to the stiffer batter, said the firm. All bakers have to do is add water.
It is suitable for Victoria sponge style cakes, sheets for celebration cakes or layer cakes and Swiss rolls. It joins Kells' Sponge Cake Blend range, which includes its Complete Sponge, Kells Sponge and Chocolate Sponge.
"Time and resource continues to be a challenge for bakers and this has been even more apparent in the past few months. The new Kells Speedy Whip Sponge Blend is the perfect solution for bakers who are looking for a versatile sponge mix that is quick and simple to use but doesn't compromise the final bake," said Robert Mosse, managing director of Kells.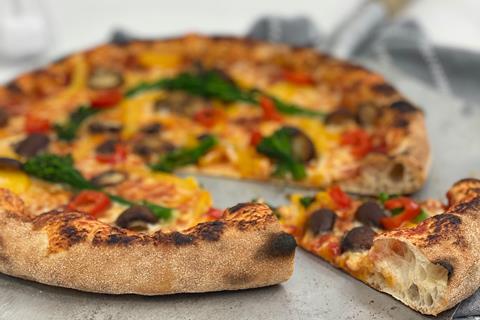 Pan'Artisan
Pan'Artisan has developed two premium dough balls, Hi-Crust and Hi-Crust made with Sourdough for use as pizza bases.
They are created from an original Italian recipe and are available frozen in cases of 70 x 240g.
Chefs and operators can achieve a high crust finish and create a rim of 1cm around the edge of the pizza base before topping and cooking, it said.
Hi-Crust made with Sourdough is described as having an 'aromatic flavour profile', which it derives from its wheat and rye sours.
"In a market where provenance continues to grow, our new Hi-Crust dough balls allow the operator to purchase a frozen, UK manufactured product that can be stretched to achieve the leopard spotting; which is only achieved at a very hot oven temperature, and the high-crust pizza base we have been accustomed to only seeing in the markets in Italy," said David Jones, sales and marketing director at Pan'Artisan.
Produced in a nut-free environment, the dough balls contain no artificial preservatives, flavours or GM products.