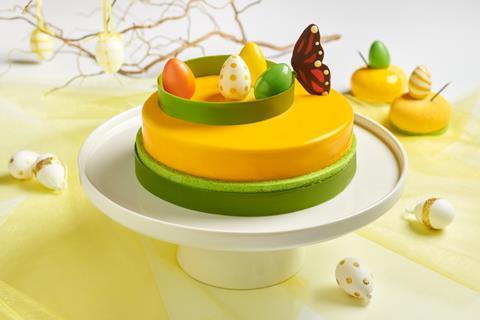 This year's marketing for Dawn Foods will be focused around the theme of 'celebrating our nation's bakes', the ingredients supplier has revealed.
The campaign will 'take bakers on a sweet treats tour of the UK and Ireland', with a spotlight on both traditional and more unusual recipes from England, Scotland, Ireland, Northern Ireland and Wales, the company said.
Different 'hero' recipes using Dawn ingredients will be unveiled on a specially created map on the company's website. Featured bakes will include empire biscuits, Monmouth pudding and Guinness cake.
Students on the bakery & patisserie technology degree course at University College Birmingham (UCB) will also be sharing bakery recipes from their home regions along with ideas on how they can be reimagined for the modern consumer.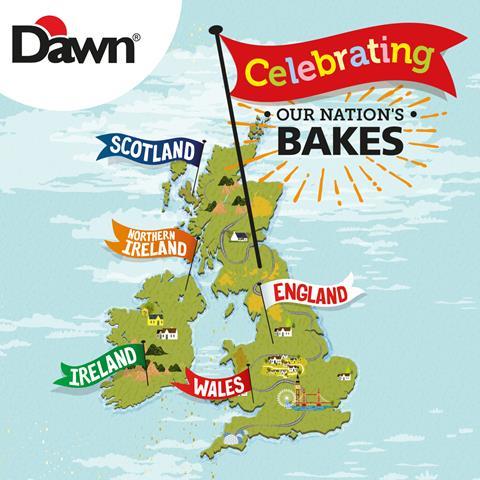 "Bakers, of course, have always been the bedrock of every community and we wanted to focus on the sweet bakes that are synonymous with different areas of the UK and Ireland," said Jacqui Passmore, marketing manager UK and Ireland at Dawn Foods. "As well as showcasing recipes that bakers will be familiar with, we also wanted to give them new inspiration to try recipes they may not have heard of, and with the help of UCB bakery students, insight into how they can reinvent those bakes for the modern consumer," Passmore added.
As part of the campaign, prize draws will take place with the chance of winning bakery related prizes such as oven gloves, baker's toolkits and other campaign-themed items. One winner will also have the chance to go on a UK road trip, with Dawn offering a voucher for a seven-day holiday in a fully equipped motorhome as its top competition prize.
"Reduced travelling brought about by the global pandemic has meant that many of us have had time to focus on what is around us, whether that's the beautiful rolling countryside, vibrant cities or the coast, and of course the food heritage that is embedded in our national identity," said Passmore. "Traditional British bakery is making a big comeback as consumers take comfort in their own heritage and roots."