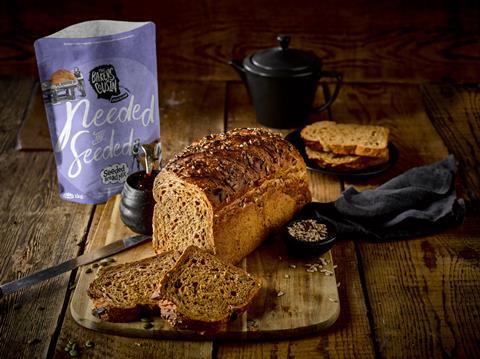 Essex-based bakery ingredients supplier Edme is targeting the home baking market for the first time with a new line-up of bread mixes and flour.
Called The Baker's Cousin, the-six strong range of mixes is said to produce bread with an "artisan look and feel". The business is also selling dark and light rye flour in consumer-friendly pack sizes.
The range, which is sold in 1kg brightly coloured packs featuring a contemporary design and Edwardian twist, comprises:
A Rye Smile: dark rye bread mix
Light Ryelief: light rye bread mix
Go with the Grain: ancient grain bread mix
Know Your Onions: onion focaccia bread mix
Needed and Seeded: seeded bread mix
The Whole Truth: wholemeal bread mix
Serves you Rye: light rye flour
Serves you Rye: dark rye flour
They're available on Edme's website and will be ready for shop shelves 'in the near future'.
Mark Hodson, Edme's managing director claimed the acts of bread baking at home and buying quality loaves were complementary activities.
"They don't cancel each other out," he said. "Quite the reverse. Our observation is that those who make their own bread tend to go for premium loaves when they shop for bread. We think The Baker's Cousin will support the premiumisation of the bread counters as well as speaking for itself in the home baking aisles. It will loudly proclaim that home baking isn't all about cakes and cookies, but about natural, nutritious savoury foods too."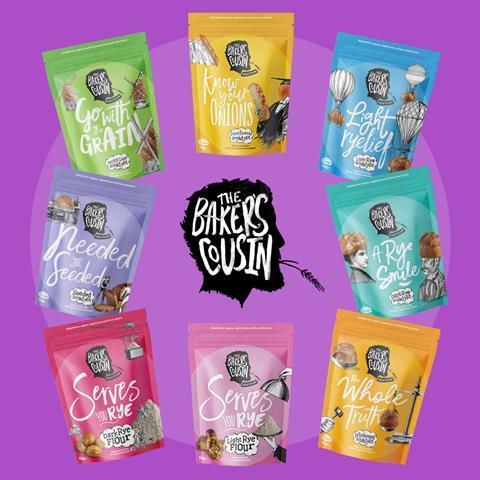 The NPD was developed after the 140-year-old company "decided to share some of its trade secrets" given the baking boom during lockdown.
A YouGov survey of more than 4,300 UK adults last May found that almost half (45%) would like to make bread in the future.
"We have just made that aspiration easy – and a whole lot more appealing," Hodson, added. "People can have fun with dough and also experience fresh, wholesome bread straight from the oven. With The Baker's Cousin bread mixes and the help of the easy instructions, they will be creating impressive loaves from the get-go."