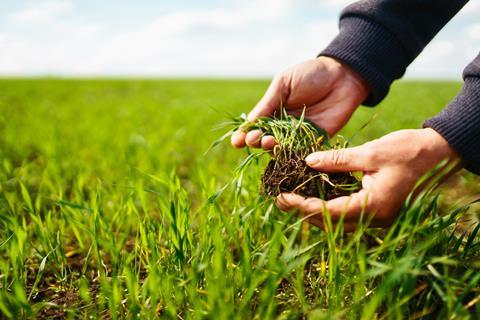 Bakeries across the country are to give away baked goods made with Wildfarmed flour.
The sustainable farming business has teamed up with bakeries to give away £10,000 of baked goods including pastries, baguettes, sourdough loaves and pizza.
They will be produced with flour from Wildfarmed, which uses regenerative farming methods to grow wheat in nutrient-rich soil without the use of pesticides, herbicides or fungicides.
Interest in regenerative farming is increasing in the UK as awareness grows of the harm modern food production processes can do. Many growers plant continuous crops of winter-sown wheat, for example, with winter-sown oilseed rape as a break crop, which can lead to issues such as the black grass weed.
In contrast, approaches such as Wildfarmed's are committed to improving soil health, in ways such as growing multiple crops in a field, using cover crops and strip tilling. Wildfarmed's mission is to restore biodiversity to arable fields, and to improve ecosystem health while creating a traceable field-to-plate network
Wildfarmed flour is used by Michelin-starred restaurants, pasta and pizza chefs and bakers. Last year Marks & Spencer also launched a range of M&S X Wildfarmed breads including fruit & treacle bread, sunflower & spelt bread, wheat & rye flour bread and a white bread.
To be in with a chance of getting a free baked good this month, all shoppers need to do is turn up at a participating bakery and say: "Show me the Wildfarmed". Wildfarmed is also giving away 2,000 loaves, pastries and baked goods at Marks & Spencer and Ocado via cashback app GreenJinn.
The participating bakeries, the dates of their giveaways and what they are giving away are:
10 March: Bakerman, Darlington – baked goods
11 March: Aries Bakehouse, London SW2 – 100% Wildfarmed baguette
17 March: Signorelli, London E20 – croissants and focaccia
17 March: Sourdough Sophia, London N8 – wholemeal loaf
23 March: Beaten by a Whisker, London E17 – bun
23 March: Keelham, Shipton North Yorkshire – Keelham sourdough
24 March: Layla Bakery, London W10 – wholemeal loaf
24 March: More? The Artisan Bakery, Lake District – wholemeal sourdough
30 March: Companio, Manchester – Wildfarmed baguette
30 March: Good Honest, Nottingham – pecan buns and sourdough
31 March: Chatsworth Bakehouse, London SE19 – pizza
31 March: Holy Grain, Manchester – baked goods
31 March: Orange Bakery, Wallington, Oxfordshire – wholemeal loaf
31 March: Ozone, London E2 – wholemeal bran cake