"Bread is not posh. Bertinet Bakery is not a posh brand – I want it to be everyone's bread," says Dean Arbel, The Bread Factory's group managing director, who is on a mission to bring sourdough to the masses.
Bertinet Bakery, which is part of Bread Holdings along with Gail's and The Bread Factory, falls under Arbel's remit. It comprises a retail site in Bath, which remained open to serve locals throughout the pandemic, and the Bertinet Bakery retail brand which is produced at a bespoke 16,000 sq ft factory in Hendon, north London and is available in Waitrose, Ocado and through Milk & More.
Sourdough, for the Bertinet Bakery at least, is made from "flour, water, salt and the process" which can be a big ask when you're producing around 45,000 loaves a week for national retailers but Arbel refuses to compromise on this for the sake of an easier life.
This made the company's recent project to extend the shelf life of its sourdough loaves, and make them a softer eat suitable for sandwiches, a difficult task. Nevertheless, after much trial and error the brand succeeded, and its six-strong range of sliced artisan loaves (pictured below) now has a five-day shelf-life.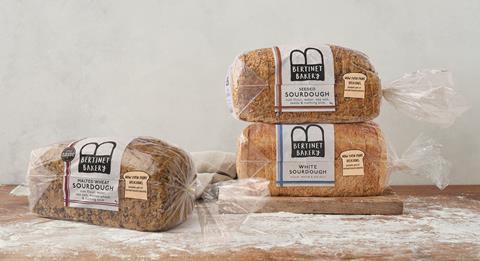 Instead of turning to additional ingredients, the bakery utilised a pairing of "age-old baking methods with ground-breaking scientific research" to create the loaves.
"We had to add some new equipment but it's not an equipment story. There's nothing there that you'd see and say 'wow, it's cutting edge technology'," he explains. "It took us a very long time, and multiple samples, to create that connection between the process and the outcome."
Hydration and temperature were two key factors at the heart of this as the firm studied the interaction between the yeast and PH levels in different scenarios.
The bakers were another key part of the process as Arbel explains it was crucial to get them on board with the company's ethos of 'bread made better'. This change included bakers undertaking a degree with University College Birmingham to understand the theory behind the process, particularly when the temperature in the UK can "change by 15 degrees in a day".
"We have to pay a lot more for our bakers," he says. "[We have to] make sure that quality is discussed every day, is focused on and the relevant changes are being made. You have to put the product at the forefront – marketing and everything else comes second."
Increasing availability
Arbel's next goal is to get more people to taste the loaves and he's got another weapon in his arsenal to help with that – NPD. Following the rollout of the softer eat sourdough, Bertinet Bakery is launching a range of handmade rustic sliced sourdough bloomers and artisan whole loaves.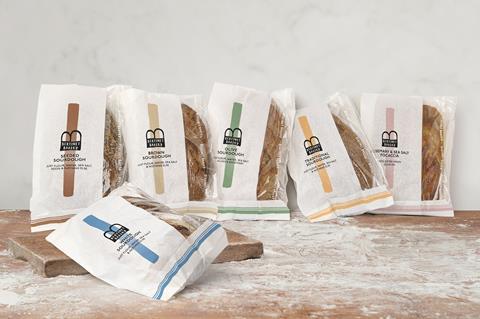 The rustic sliced bloomers are available in white, blended with wholemeal spelt flour, and seeded variants and are described as being slowly fermented to produce a 'rich tight crumb and chewy texture' while maintaining a 'natural authentic shape'. The artisan whole loaves, meanwhile, come in white, brown, traditional (with both brown and white grains), seeded olive and focaccia varieties.
All weigh in at 500g and are made using Bertinet Bakery's signature 20-year-old starter along with flour, water, and sea salt as well as natural inclusions such as olives and seeds.
They're set to hit Waitrose shelves shortly but Arbel says he'd like to make the products "available in more locations when the time comes".
Availability hasn't been a barrier to its performance so far though, as Arbel notes the brand's "dramatic growth" during the pandemic. "We've seen just under 40% growth year on year."
There's plenty more capacity built into the bakery in north London as well to help meet growing demand. "We've always said we want to scale up – we've not been shy about that, because it's the only way to create an impact," he adds, "but we're not going to compromise on anything to do with the products. Temptation is out there."
Inspired by all this talk of sourdough?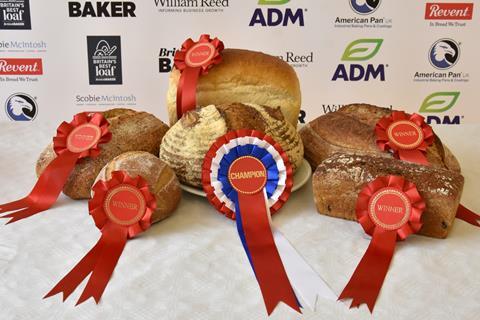 Then be sure to enter the Britain's Best Loaf competition! Taking place on Monday 5 July at the Birmingham NEC, the competition sees loaves battle it out in six categories – Gluten-free, Innovation, Plain Sourdough, Sourdough with Other Ingredients, White and Wholemeal – to be crowned the ultimate champion.
For more information, and to enter, visit BritainsBestLoaf.co.uk.