With new investors on board, winds of change are blowing through Gail's Bakery, but CEO Tom Molnar is standing firm on the principles the company was originally built upon.
The news that Bain Capital, in partnership with food entrepreneur-led Ebitda Investments, had bought a stake in Gail's parent company Bread Holdings broke in September, with headlines in the national press as well as British Baker.
Although neither the size of the stake nor the amount invested was disclosed, even those outside the bakery industry could deduce from the coverage that this was – quite literally – a big deal.
However, according to Molnar, who's co-founder and CEO of both Bread Holdings as well as Gail's, the move represents no more than the "latest milestone" on the journey of a bakery business that has always looked towards a path leading onward and upward.
In terms of the future, Molnar – who will remain in place along with chairman Luke Johnson – has a clear view of the direction in which he wishes to steer Gail's from here, and it won't involve any U-turns on the guiding principles that have kept the company on track up to this point.
"As you grow – and we're embarking on our fourth decade of growth – you need to keep focused on what made you fall in love with it in the beginning, which for me was great bread and amazing bakers," he says. "We won't lose sight of that. What we've done is bring in new partners who understand us and can add value."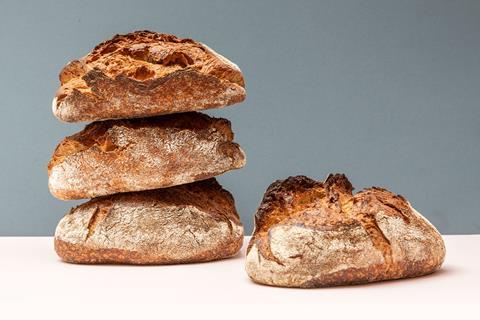 History lesson
As Molnar's sentiments suggest, to gain an insight into Gail's future we first need to look at its past. The bakery was started in back in the 1990s by Gail Mejia (hence the brand name). Molnar describes her as a "food pioneer, especially around baking". Having assembled a "really great group of bakers", for its first 10 years the business provided artisan bakery for chefs of high-end venues in London.
Molnar entered the scene at the end of that first decade. "I really got to know and like Gail, and loved what she had built," he says. "So, for the second decade it was me and her, along with a couple of friends, carrying on what she'd been doing and maturing the operation."
Helping the team to do this were those guiding principles to which Molnar remains committed. "We created a culture where the bakers are kings," he explains. "Something else we've always talked about is that good food should be celebrated, and it should be fun."
Those philosophies stood Gail's in good stead as its journey of growth began in earnest. "We had these three bakeries that were in small garages around London, so we moved to one place where all the bakers could be together and we could focus on quality and craft," Molnar recalls.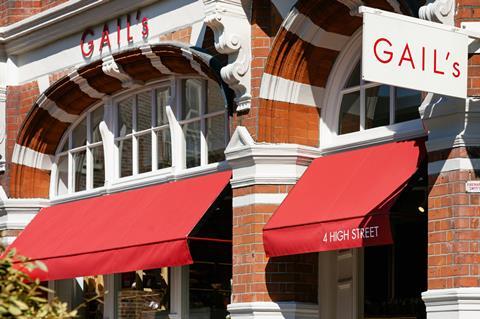 More in store
Then someone had the "crazy idea" to open a few neighbourhood bakeries in addition to the restaurant supply business (known as the Bread Factory, still going strong today as a Bread Holdings firm). Hampstead was the first Gail's store in 2005, followed by Notting Hill and St John's Wood over the next three years.
As more stores sprang up, it became clear that "a whole bunch of new capabilities" were needed, so the company looked for outside help – and that came in the form of funding from investment company Risk Capital. "They helped us with the property, meaning we could grow further and make sure the business had a solid financial footing," Molnar explains. "We kept the investment high and everything we made we put back into the business. We have carried on building, right up to this point where we have 73 sites and we're getting set for our fourth decade."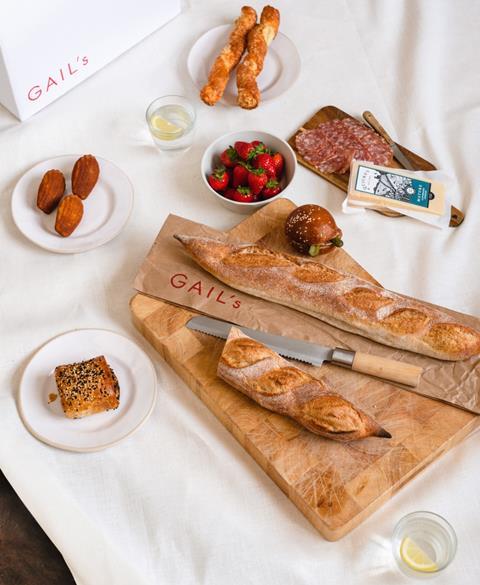 Competition
If there's such a thing as zeitgeist in high street bakery, a glance at the current Gail's menu – with options such as avocado on seeded sourdough, and mozzarella, tomato & pesto focaccia – suggests the company is tapping into it. But it's not alone – especially in the more opulent London areas that many of its branches serve. It's a fact that's not lost on Molnar but it doesn't faze him.
"It's become a very competitive market but that's a good thing," he insists. "I think it's great because more people should be doing things better and I think the demand for the good stuff is going up, which is just so heartwarming to see."
Nevertheless, Molnar recognises the need to stand out from the competition and he believes Gail's achieves that. "We've always been really good at making stuff and baking and we've put all our energy into that. And then there's coffee, which has a lot of similarities to good baking. It requires a long, complicated supply chain that really cares. When I saw coffee with that perspective, I started to think, if we're going to do one thing right, why can't we do two things right?"
Growing concern
So, with new investors in place – including entrepreneurs Henry McGovern, founder of European foodservice firm AmRest Holdings, and Steven Winegar, co-founder of Spanish restaurant firm Grupo Zena, who are both part of the 'food ecosystem fund' of Ebitda Investments – Molnar has his sights fixed on further growth.
It's not the size that matters – it's the choices you make to get to that size
"We'd like to double the size of the business in three to five years," he reveals. But size isn't everything, and expansion would count little to Molnar if it came at the cost of usurping the baker as king within the business. "I only want to do that if the customer is there and if we can do it better in five years than we do it now," he explains. "It's not the size that matters – it's the choices you make to get to that size."
As well as store openings, NPD will play its part in the growth, Molnar insists. "We've been working for the past two years on traditionally made bagels so we'll be doing those. We're also doing some new cakes and working on sourdoughs with heritage grains to add to what we've got now."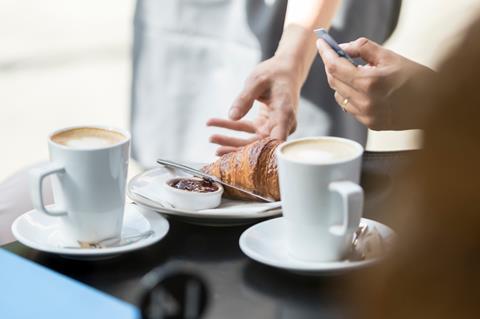 Process driven
Processes are also a key area of development at Gail's, says the CEO. "We have the Waste-less range of sourdough, which is made from unsold surplus loaves. Our new babka is made with croissant dough offcuts. We often use ingredients like shavings from top-level cheese. This is why the supply chain is so important. We work with top suppliers, find out what they are wasting and how we can use it."
Whether it's property, products or processes that drive growth for Gail's beyond this new milestone of investment, Molnar insists it will be the result of a team effort. "This is a partnership," the CEO is keen to emphasise. "There are sales processes going on to make room for the new people who are excited about the next 10 years, but this is an investment, not a sale of the business, and the partnership aspect is important."
Finding the right investors was a process that required patience as well as fortune, Molnar reveals. "It's a mix of luck and knowing what you're doing but it took me three or four years to figure out who would fit," he says. "A team doesn't make itself overnight. It took a lot of time to find the right people for the ecosystem around which we built this business."
And as any good baker knows, getting the mix right is essential for success.