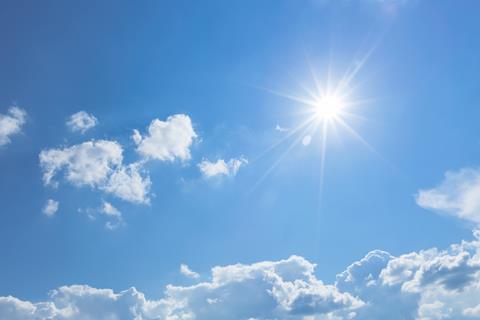 A review into whether food and drink should be fortified with vitamin D has been launched by the Office for Health Improvements and Disparities.
Around one in six adults and almost 20% of children in the UK have vitamin D levels lower than government recommendations, the department said. Older people, the housebound and those from black and South Asian communities are more likely to have lower levels of the vitamins.
The call for evidence, which lasts six weeks, will kickstart a national campaign to raise awareness of the importance of vitamin D and gather views from the retailers, food manufacturers and other industry bodies on ways to improve uptake and tackle disparities.
It comes ahead of the health disparities white paper due to be published later this year, which will set out action to reduce health disparities between different places and communities and address their causes, so that people's backgrounds do not dictate their prospects for a healthy life.
"I have launched this call for evidence to identify innovative ways we can encourage people to increase their vitamin D intake and help people live longer, healthier and happier lives," said health and social care secretary Sajid Javid.
In the UK, people obtain the majority of vitamin D from sunlight during the spring and summer as dietary sources are limited, the government noted.
However, some of the UK's largest bakery players have sought to boost the levels of vitamin D in their products in recent years. Hovis, for example, revamped its Best of Both loaf to ensure two slices account for at least a third of an adult's recommended daily dose of the vitamin while British Bakels rolled out a Multiseed Vitality concentrate in its Country Oven range which is fortified with vitamin D. Bako, meanwhile, debuted a vitamin D premix for bakers last year.
In 2021 the government announced that folic acid would be added to non-wholemeal wheat flour in the UK to prevent spinal conditions in babies. The implementation of the mandatory fortification will be included in a review of the Bread and Flour Regulations. At present, flour is fortified with calcium, iron, niacin and thiamine during milling.