International bakery specialist Aryzta is to double its production capacity for sourdough and speciality breads in the UK and Ireland following investment in its Grange Castle bakery in Dublin.
The investment, which is supported by Enterprise Ireland, includes the installation of a new speciality bread manufacturing plant as well as 'significant' expansion of its 'state-of-the-art' live sourdough starter plant.
The speciality breads produced at the Grange Castle site are made using a perpetual live starter which has 30 years of heritage in the business, Aryzta said. The starter is used and regenerated daily to create the firm's premium sourdough breads.
"This expansion is an important step on the Aryzta journey to premiumise our bread range," said Anthony Proctor, Aryzta Ireland & UK managing director. "The extra capacity will enable us to maximise consumer demand for breads with high nutritional value, fibre, seeds, grains and of course sourdough."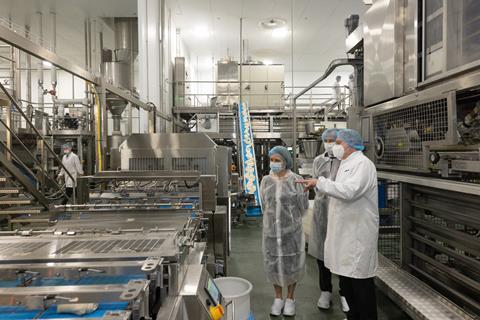 The latest upgrade follows investment in the site in 2020 which saw the installation and commissioning of Aryzta's 'Next Generation Stress Free French Bread' baking capability.
Aryzta Ireland is part of Aryzta Europe which operates 19 bakeries across the region with a focus on frozen baked goods for the retail and foodservice sectors. In Ireland it operates the Cuisine de France brand – an in-store bakery brand which was first rolled out 32 years ago and is now available in over 550 stores across the country.
Demand for sourdough has shown significant growth in recent years, the business noted, adding that the increased capacity will enable it to keep pace with the growing trend.
Firms of all sizes are tapping into this demand, with large manufacturers employing several methods to tap into the opportunity sourdough presents them.