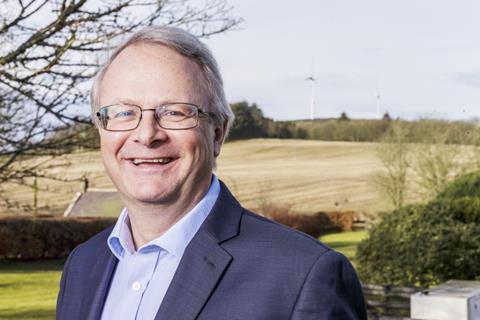 Food ingredients manufacturer Macphie has maintained its B Corp status for a third time.
The Aberdeenshire-headquartered business, which produces cake mixes, desserts and dairy ice cream alternatives, was among the first UK businesses to gain B Corp certification in 2015 and has increased its score by 15%.
B Corp certified companies are required to take a holistic assessment that covers governance, workers, environment, customers and community to prove they value purpose over profit, as well as legally commit to considering the impact of their decisions on all stakeholders, rather than just shareholders.
Chairman Alastair Macphie, who was recently interviewed by British Baker, said the past 12 months had been challenging but "we have not let our efforts around sustainability and corporate social responsibility slip".
"It is built into everything we do," he said. "In the last three years we have significantly increased our use of renewable energy, with 100% of our electricity coming from renewable sources and we've made packaging changes to reduce the amount of plastic we use."
Macphie added he was "particularly pleased" that scoring in the workers section had improved by 24% over the last three years.
"We continually review how we support our people and over the last year we have increased our efforts to support the health and wellbeing of our team by running mental health awareness training and improving how we respond to mental health concerns," he said.
In March, Macphie announced it was switching to Tetra Pak plant-based cartons in a bid to tackle plastic waste.
In 2019, the business improved the recyclability of its OTT dessert topping range by moving to white caps from black, following reports that black plastic was harder to recycle.