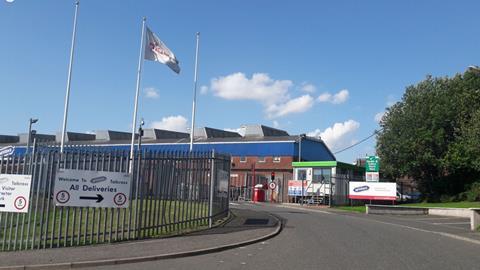 McVitie's owner Pladis is to proceed with the proposed closure of its factory in Tollcross, Glasgow.
The plans, which put 468 jobs at risk, were announced in May as Pladis looked to address excess capacity across its UK sites to help protect the 'long-term sustainability of the business'.
Despite 'carefully reviewing alternative proposals' put forward as part of the ongoing consultation with employees and their representatives, Pladis said they did not present a 'viable alternative'.
As such, the factory is expected to cease operations in the second half of 2022 and production from Tollcross will move to other Pladis sites in the UK. It was identified for closure based on a comprehensive analysis which considered utilisation, volume, and product mix.
Pladis' other factories in the UK are found in Wigston, Carlisle, Halifax, Manchester, Aintree and Harlesden. Its head office recently relocated to Chiswick in London.
As part of the formal consultation process, Pladis has been meeting with employees and representatives where it presented and answered questions on the proposal. The business said it has also engaged regularly with Scottish Government, Glasgow City Council, co-chairs of the Action Group Kate Forbes MSP and Councillor Susan Aitken, and Scottish Enterprise throughout the process.
This consultation will continue, it added, focussing on the collective redundancy arrangements.
"We know this news will be difficult for our colleagues at Tollcross, so it is with regret that we announce our intention to proceed with the proposal to close the site. Our priority is to provide employees with the on-going support they need as we continue with the consultation," said David Murray, Pladis UK & Ireland managing director.
"Pladis is home to some of Britain's best loved brands which have been part of the fabric of our society for nearly two hundred years. In order to protect them for generations to come, we must take steps to address excess capacity in the UK."