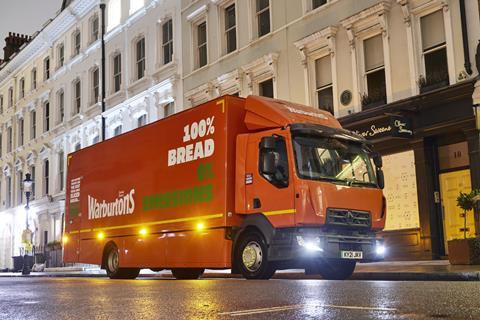 Warburtons is recruiting for its new distribution depot in Bognor Regis which opened this week as part of the business' £56m investment programme.
The 35,000 sq ft site, which includes a warehouse, will operate 24/7 helping Warburtons to deliver 170,000 products to stores across the country 364 days per year.
There are 36 roles available, taking the total number of members in the team to 108. Roles available include driver positions such as non-LGV development drivers, LGV C and LGV CE drivers, as well as several warehouse team members.
Warburtons said the opening will "will lay down a solid platform for the future… enhancing its distribution capability, enable it to meet consumer demand and ensure it can successfully deliver its strategic customer partnerships".
The depot represents the second distribution site to open as part of the investment Warburtons is making in its manufacturing and distribution capabilities with new depots developed in Banbury and Widnes as well as expansions at Newton Abbot, Port Talbot, Blackpool and Bristol. These will replace sites in Speke, Waterlooville, and Buckingham but Warburtons insisted that there would be no head count reductions as part of this, adding that the move would create 150 new jobs in total. These form part of its network of 11 bakeries and 18 depots across the UK.
The programme also includes spending £8m on a new crumpet line at its Burnley bakery and £18m on a thin bagels line at its Stockton bakery. The latter is due to be up and running in June 2022.
Last month Warburtons filed its latest accounts which saw the UK's biggest bread brand report an operating profit of £24.2m for the 52-week period to 26 September 2020 – nearly a £6m increase on the year prior.