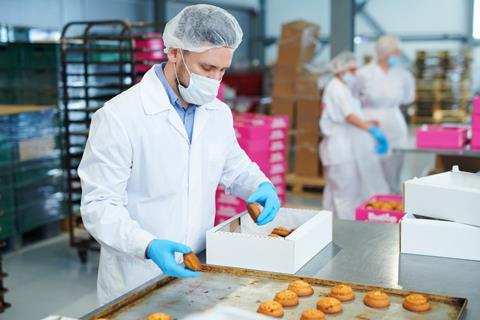 Scottish Bakers and the Craft Bakers Association are calling for the UK and Scottish governments to urgently review the Covid-19 Track and Trace system and rules on isolation.
The trade associations, representing bakers either side of the border, say many of their members are suffering a negative impact from regulations relating to the isolation of co-workers in the event of a positive case.
"It only takes one staff member to test positive for Covid and the Test & Trace alerts start arriving instructing colleagues to isolate. This can take out all of the staff on a shop floor, all of the behind the scenes bakery staff or an entire production line for some of our larger wholesale members resulting in business disruption and possible closure," said Alasdair Smith, chief executive of Scottish Bakers.
"Since lockdown measures have eased to allow eating indoors, the hospitality sector has seen a bounce back, with the bakers in this vital supply chain getting back to some sense of normal, but with the rise in cases, the Test & Trace system is now hitting them hard too," he added.
Karen Dear, director of operations for the Craft Bakers Association, urged the governments to revise the onus on isolation within the Test & Trace regulations.
"We are calling on our governments to act urgently to review the way Test & Trace works. This constant 'in/out' approach is impossible to manage and businesses who have suffered enough through lock down simply cannot cope," Dear said.
"Our belief is that the focus must be on the Test element of Test & Trace. When cases are identified a test-first approach must be taken rather than isolating as a first option and vaccine status should play a part in the process.
"Without this, our bakers and the hospitality sector they serve as well as many other sectors in our economy will continue to feel the pain slowing the economy yet further," Dear added.