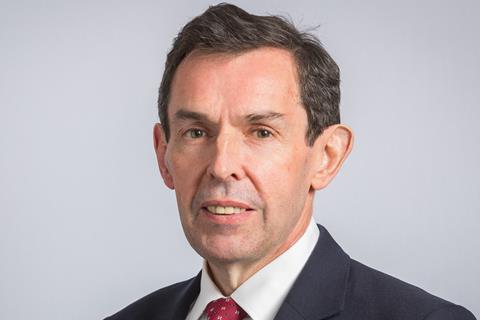 Samworth Brothers group chief executive Flor Healy is to retire from the food manufacturer this year and will be replaced by Brakes CEO Hugo Mahoney.
According to Samworth Brothers – which has a stable of brands including Ginsters, Soreen and Dickinson & Morris – the transition is likely to occur in April 2022.
Mark Samworth, group holdings board chairman of Samworth Brothers, paid tribute to the outgoing group chief executive.
"While we are saddened by Flor's decision to retire, we understand his desire to step back after a long and distinguished career in the food industry," Samworth said. "Flor joined us as CEO in January 2018 and has been an outstanding leader.
"Supported by the group executive board, he has reshaped and developed the business in a very significant way. He has also provided decisive and inspiring leadership for our people through the extreme challenges of the pandemic," he added.
Samworth also revealed that discussions with Mahoney had left the board "impressed by his commitment to move businesses forward through his engagement with colleagues and customers, his passion for business to be a positive contributor to society, and the breadth of his thinking about the future".
"I am delighted that Hugo has agreed to join our business," Samworth said. "He has an impressive track record of leading and growing businesses in a variety of sectors. In his current role at Brakes, he has successfully led the organisation through a significant period of transformation and development."
Mahoney said he was looking forward to contributing to the "future success" of the company, which also holds a majority stake in Higgidy. "Samworth Brothers has an impressive leadership team and business. We have a shared passion in quality food and innovation, and there are many future opportunities for the business," he added.