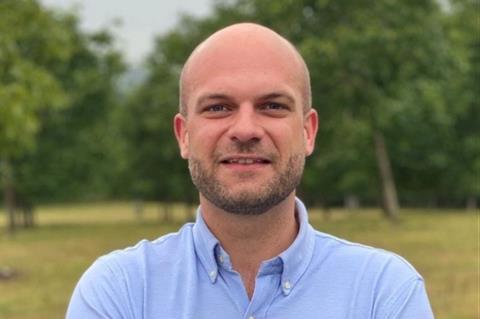 Former Aldi UK buying director for biscuits and cereals, Tom Myatt, has joined Sharpham Park as chief operating officer.
The appointment comes after the Somerset-based business, which grows and mills spelt on site, has enjoyed a period of sustained growth, with online sales up tenfold since March.
Myatt's first task, the company said, would be to oversee the launch of new products including heritage flour and conventional flour, as well as a completely new offering that marks a new direction for spelt products, set to hit the shelves in October.
In this role, he will be able to 'utilise his extensive industry knowledge to help navigate the twin challenges of Covid-19 and Brexit'.
He also plans to expand on recent growth in the health-conscious millennial market by increasing relationships with direct-to-consumer grocery operations such as Ocado, Farmdrop, Waitrose and Abel & Cole.
Sharpham Park founder Roger Saul – who also founded fashion brand Mulberry – said: "We're delighted to have Tom join the team – in the short time he's been here he's already offered insights into how we can diversify our product offering and continue our mission to excite the British public about the wonders of spelt and other ancient grains."
Myatt added: "I'm really excited to have become part of Sharpham Park's nimble and ambitious team, and to have the opportunity to work alongside someone with Roger's reputation and business expertise."
The firm has released several new products in recent months including an organic ancient grains flour containing spelt, emmer and einkorn and it's first non-organic retail product.