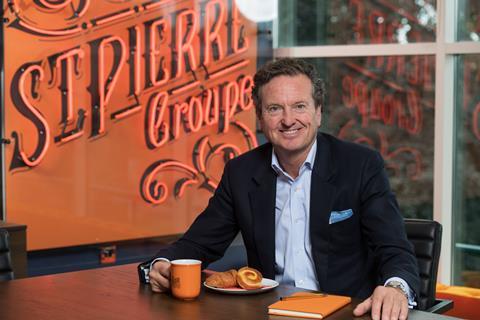 David Milner, newly appointed CEO of St Pierre Groupe, is forging ahead with plans to double the value of the business over the next five years.
The ambition was revealed as the brioche bakery specialist confirmed Milner's appointment as CEO, replacing co-founder Jeremy Gilboy, who has now become chairman of the Manchester-based business.
Milner, who stepped down as CEO at premium pet food supplier Lily's Kitchen last month, has spent the past three years as non-executive chairman of St Pierre Groupe. During that time, the company has grown its turnover by 68% and widened its distribution within UK supermarkets, with products now listed in Tesco, Sainsbury's, Morrisons and Co-op.
Milner's appointment comes with a plan to grow the value of the business by 100% within the next half-decade, the company confirmed. St Pierre Groupe co-founder Paul Baker said Milner's remit will include accelerating international growth, nurturing relationships in the USA and exploring new opportunities to expand the geographic footprint of the company's brands, which include St Pierre, Baker Street and Paul Hollywood.
Baker acknowledged Milner's "instrumental" role in the company's "phenomenal success" in the past three years. "Appointing him as CEO was a natural next step to prepare us to meet ambitious growth plans," he added.
Milner believes there is "still huge potential" for St Pierre Groupe, describing it as a "phenomenal business, doing bakery differently" with its three brands.
"It is innovative, superior quality and branded," the new CEO said. "The workforce has increased threefold in 18 months and I'm excited to guide the team to even greater success."
With Covid accelerating a shift towards consumers seeking more premium products, the company has been encouraged to "innovate for and elevate everyday meals with our product ranges", Milner added.