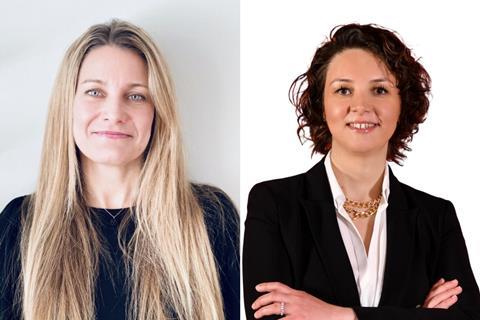 McVitie's owner Pladis has promoted its current chief marketing officer (CMO) UK&I to the role of vice president of business development for the global organisation.
Caroline Hipperson, who joined Pladis in April 2020, will be succeeded by Aslı Özen Turhan, the CMO for Pladis' Turkey region, on 21 February.
Hipperson successfully led the marketing agenda during the Covid-19 pandemic alongside orchestrating several new partnerships including McVitie's role as lead sponsor of ITV's Britain's Got Talent.
Pladis UK managing director David Murray said Hipperson left a "strong legacy behind her, having led the repositioning of several major UK household brands and a step-changed innovation agenda."
"I would like to take this opportunity to thank Caroline for her outstanding contribution to the UK&I team," he added. "We wish her all the best and look forward to working with her in her new role."
Turhan had also "played a pivotal role" over the last 18 years, working for Pladis masterbrand, Ülker and transforming the company's marketing organisation and agenda, the business said.
She also helped the Ülker team secure several global and domestic awards and has been recognised as one of the top CMOs in Turkey by Fortune Magazine.
"We're really pleased to welcome Asli to the UK&I team," Murray added. "A proven leader with a wealth of experience in portfolio development, innovation and brand building she was instrumental in repositioning the Ülker Masterbrand as CMO for Turkey. She will be a valuable addition as we look to grow our heritage brands and further strengthen our marketing capabilities."