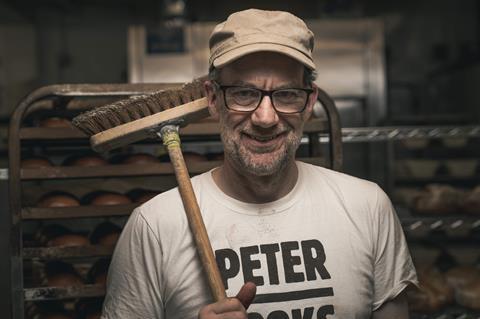 Aidan Monks, Peter Cook and Charlotte Nemeth are among the Real Bread Campaign's new ambassadors.
A panel including the campaign's chair Alison Swan Parente from The School of Artisan Food, co-founder Andrew Whitley of Bread Matters/Scotland the Bread and coordinator Chris Young undertook the task of narrowing down more than 80 applicants to a batch of just 12.
The chosen dozen (see full list below) made the cut for their passion, communications, and expertise as well as their diversity and representation, according to the organisation.
"This resulted in a team who collectively embody a range of expertise, knowledge, characteristics, and places within the rise of real bread. Together they give some reflection of and visibility to the diversity of people and interests within the Campaign's existing network," the campaign said.
Here's the full ambassador line-up:
Ilgin Beaton was born and raised in Turkey, where life revolved around wholesome, natural, home-cooked food. She is passionate about inspiring other people to make their own real bread. As the owner of Just Sourdough, she runs sourdough baking workshops from her home in Sevenoaks, Kent.
Peter Cook has been a professional baker for nearly 30 years. He's the co-founder, director and head baker at Peter Cooks Bread, a wholesale bakery sharing products with the people of Herefordshire and Worcestershire. Peter Cooks Bread also secured the title of Britain's Best Loaf 2020 for its seasonal Wild Hops & Barley Loaf.
Aba Edwards-Idun is a self-taught hobbyist baker. While she always loved baking bread, it was during lockdown that she really developed a passion for sourdough. She also enjoys learning more about bread from different cultures around the world. When she's not baking, Aba is a lawyer in the City of London.
Marcia Harris is a former professional baker who specialises in natural leavens. She now teaches children about baking, food growing and cooking as part of pastoral care at a primary school in Islington, London. Marcia is also a chef tutor, teaching sustainable food practice for the National Food Service London's, Community Cooks program, and runs her own community-based bread making workshops.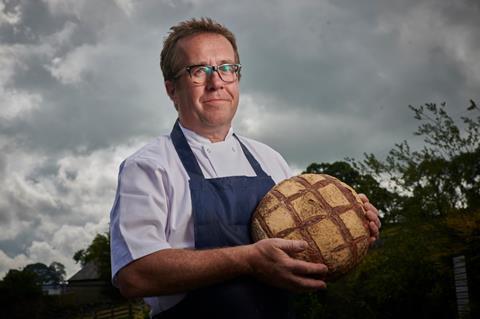 Aidan Monks co-founded Lovingly Artisan in Plumgarths in Cumbria in 2010, specialising in handcrafted, slow-fermented, traditional sourdough bread for the wholesale and service sectors. He was named British Baker's Baker of the Year in 2019 at the Baking Industry Awards and has also
Charlotte Nemeth is the co-owner of Seasons Bakery in Ingleton, North Yorkshire. A "baker's wife", she is a firm believer in making bakeries greener and is moving Seasons to becoming palm oil-free and helping it to recycle 99% of its waste. She describes herself as a "passionate sourdough eater" but leaves the baking to her husband Dan.
Dara O'hArtghaile and his wife Ciara own and run Ursa Minor Bakehouse in Ballycastle, on the North Coast of Northern Ireland. They founded their bakery in 2014 aiming to produce some of the best bread and pastries found there. They are also members of Real Bread Ireland and part of the Économusée project, which is designed to showcase traditional crafts and help artisans tell their stories.
Connor Rose has been baking bread for home, community, and friends since the mid-noughties. He has a real passion for social justice work and specifically the accessibility of good food.
Lydia Schofield is a self-proclaimed bread-head, whose obsession with sourdough and vegan baking turned into a career. Always looking for the next way to evolve their baking, they have worked in several bakeries in the south of England and currently are creating new twists on traditional recipes at Birch Bread in Pangbourne.
Eddy Sleiman is the founder and head baker at Ed Baker, a start-up microbakery in Greenwich, London. He founded Ed Baker during the lockdowns of 2020, having decided to leave his old trade as chartered marketer and pursue his passion for good food. He now has a food stall at the weekly Blackheath Farmers' Market and is working towards moving his microbakery to permanent commercial premises later in 2021.
Ben Tyler-Wray lived and worked as a chef in Lyon. He now runs Celtic Bakers' markets and can be found across London selling Soil Association certified organic sourdough and yeasted loaves.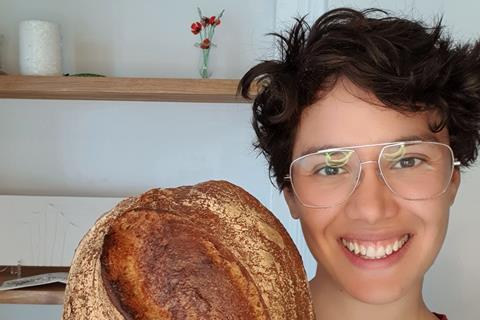 Cindy Zurias was born and raised in Venezuela. Having gained a degree in gastronomy, she relocated to the UK working up the ranks in some of London's best Michelin-starred restaurants. A passion for sourdough drew her out of kitchens and into the world of baking. In little over a year she'd risen to the position of head baker, managing one of London's largest artisan bakeries. Cindy is now a consultant in bakery management, working with some of the biggest names in artisan bread.