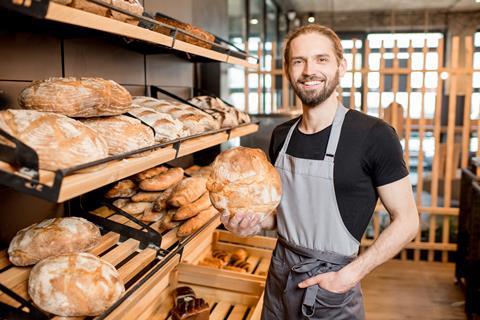 Bakers are among the most in demand trades in the UK, according to a new study by business comparison experts Bionic, which has mapped the cities with the highest number of baker vacancies.
The Bionic UK Trade Index looked at 15 of the highest populated cities in the UK to find the trade jobs available and the average salary per trade in each city, based on information from Indeed and Glassdoor. London was omitted from the study to avoid skewing the results due to the sheer size and density of the capital's population.
Job titles to look at were decided by using search volume for a range of trade style jobs and those with the highest monthly search volumes were chosen, to give a top 20 most searched for jobs. Bricklayers, mechanics, hairdressers and butchers were among the other professions included in the research.
Within this, Birmingham was found to have the most jobs available for bakers with 46 currently advertised, followed by 42 in Manchester and 41 in Leeds.
However, it is Nottingham where bakers can earn the most dough, with the average salary of £25,773 followed by £22,459 in Sheffield and £21,480 in Leeds (see table for top five).
Ranking
City
Jobs
Salary

1

Nottingham

37

£25,773

2

Sheffield

36

£22,459

3

Leeds

41

£21,480

4

Birmingham

46

£21,270

5

Liverpool

40

£20,706

Source: Bionic
Recruitment difficulties in the baking industry are well known and the issue was highlighted by several leading trade bodies as they assessed the key challenges and opportunities for the sector in 2022. Alasdair Smith, chief executive of Scottish Bakers, cited staffing as one of the "highest priorities" for the organisation's members, noting that the issue extended beyond finding experienced bakers and drivers to cleaners, food production operatives and retail staff as well.
The issue was also highlighted by Greggs CEO Roger Whiteside in the latter part of last year who said food-to-go operators like Greggs need to "up our game" to "make this sector more attractive to work in than others".