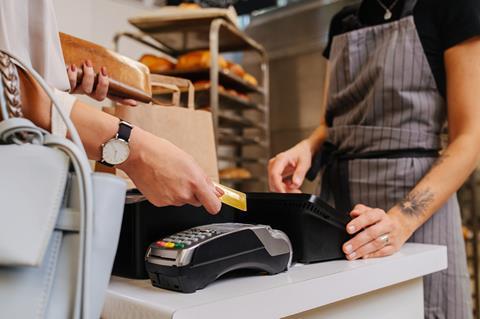 Rising costs will inevitably lead to consumers paying higher prices for baked goods, industry leaders have warned.
Gordon Polson, chief executive of the Federation of Bakers which represents some of the UK's largest bakery firms including Warburtons, Jackson's and Fine Lady Bakeries, told British Baker that recent increases in the cost of ingredients such as flour were expected to continue next year, squeezing margins already under pressure from rising wage rates and energy prices.
While acknowledging that bakers are "working tirelessly" to minimise the impact of additional outgoings, Polson said it will be "very hard" for them to avoid the cost pressures ahead. "As the added costs will need to be recovered, they will inevitably result in higher prices to the consumer," he said.
Alasdair Smith, chief executive for Scottish Bakers, echoed Polson's view. "Costs are increasing at a rate beyond inflation, especially in main commodities used in the bakery trade," he said. "Pressure on key ingredients will broadly increase the costs base, leading to increased consumer prices and squeezed margins."
Smith added that rising energy prices will "certainly" lead to increased production costs and higher product costs. "Anecdotally, some businesses are being advised of potential increases in the range of 50-75% on their current costs," he said.
Challenges such as rising energy prices will be "extremely tough", according to Mark Young, chairman of the British Society of Baking, with cost implications going "right down the line". Young added that a shortage of key commodities had increased the burden on businesses, with Smith of Scottish Bakers also highlighting "sporadic" supply issues beginning to emerge, especially for chocolate and sugar.
Karen Dear, director of operations for the Craft Bakers Association, said members of the organisation would probably experience shortages and that "planning ahead where possible and adapting recipes are both likely to be needed".
Challenges and opportunities
The concerns over costs and shortages were revealed in the latest edition of British Baker magazine, where the leaders of some of the most prominent bakery trade bodies highlighted what they see as the biggest challenges and opportunities for the industry during the next 12 months.
The current labour shortage was also specified as one of the potential obstacles to growth for bakery operators in the year ahead. "Every member I speak with cites staffing as among the highest priority issue," said Smith of Scottish Bakers.
Young agreed that new blood was essential if bakery is to thrive. "We must attract more newcomers to the industry and strengthen our links with schools, colleges and centres of further education to make potential students aware of the opportunities," he said.
The thoughts of Gordon Polson, Alasdair Smith, Mark Young and Karen Dear on the challenges and opportunities for bakery will be published in full on the British Baker website over the next few weeks. You can read the first in the series by Polson here.