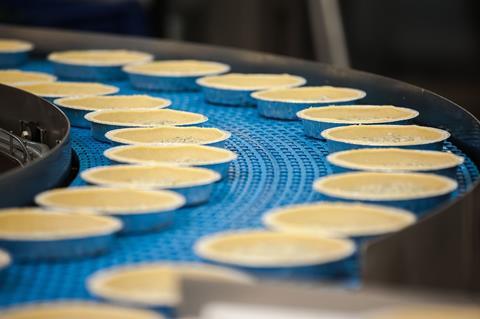 Six staff at Addo Food Group's Riverside bakery in Nottingham have tested positive for coronavirus.
The bakery, which is situated on Crossgate Drive, produces own-label chilled quiches, flans and savoury tarts for the retail sector as well as gluten-free pork pies, sausage rolls and quiches.
Addo confirmed six staff had tested positive for coronavirus but said the bakery would continue to operate normally.
"Unfortunately, six of our colleagues have tested positive for Covid-19 at our Riverside bakery site – this represents around 1% of the workforce at the bakery," said a spokesperson for Addo.
"We take the health and safety of our employees seriously and since the start of the pandemic, we have implemented and strictly followed government guidance on screening, social distancing and handwashing and continue to take additional steps to help prevent further spread of the virus and reduce risk within our business."
They added that the health, safety and wellbeing of workers was its number one priority.
"With that in mind, we continue to refer colleagues for testing as required and have an immediate and clear plan we are following. Our Riverside bakery continues to operate normally, and we are communicating with Public Health England."