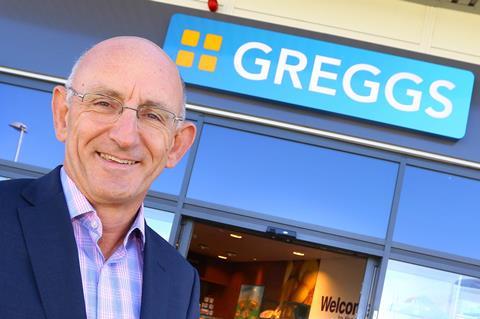 Two of the UK's biggest bakery firms have been hit by outbreaks of coronavirus in the last week, with Greggs' distribution centre in Bramley, Leeds and Premier Foods' Mr Kipling site in Stoke both affected.
Six of more than 600 workers at the Mr Kipling factory in Stoke on Trent were sent home to self-isolate after testing positive for coronavirus, but the Trent Vale-based factory continues to operate.
Premier Foods said it is believed that the staff members caught the virus in the community rather than at the factory.
Colleagues who came into close contact with the infected staff, for example through car-sharing, are also self-isolating at home as a precautionary measure.
The spokeswoman said: "The health and wellbeing of our colleagues is our absolute priority, and we have done everything we can throughout the pandemic to protect our teams."
"We have seen a very small number of colleagues test positive for Covid-19 at our Stoke factory, reflective of an increase in cases in the wider Stoke-on-Trent /Newcastle-under-Lyme area."
Further protective measures had been introduced on site, in addition to "already stringent hygiene and safety procedures", Premier Foods said.
Staff who work in close proximity to others have been offered head visors and 'social distancing marshalls' have been introduced as part of the new measures.
Greggs' distribution centre, in Bramley, near Leeds, was forced to shutdown after a coronavirus outbreak was confirmed last week. Less than 20 of 150 staff at the distribution centre had tested positive for Covid-19, it said.
However, the closure of the depot will impact stores in the North East, and shops in the region will be supplied by other facilities in the area where possible, according to Greggs.
Where this is not possible, shops may not be able to open in short-term, but no numbers are available as to how many shops are impacted.
The depot had been deep-cleaned, and is expected to re-open this week.
A joint statement from Greggs, Leeds City Council and Public Health England said Greggs was proactively undertaking further testing and contact tracing.
Roger Whiteside, CEO at Greggs said: "Following a number of our staff testing positive for COVID-19 at our Leeds distribution depot, we have taken immediate action to implement our COVID response plan and we are working closely with Leeds City Council and Public Health England to ensure that we minimise any possible impact on our customers and the wider community in Leeds and the surrounding area."