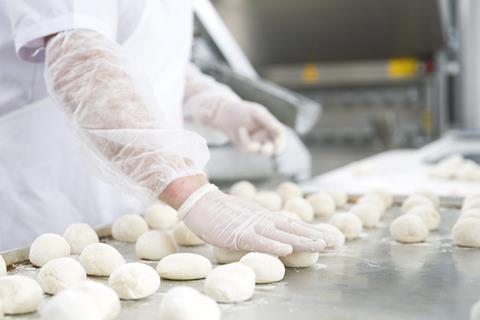 The National Skills Academy for Food & Drink (NSAFD) and the Food and Drink Federation (FDF) are calling on manufacturers to back a new 'careers passport' to help solve labour shortages.
The Food & Drink Careers Passport, set to be introduced later this spring in England and Wales, will offer pre-entry accreditation to job hunters seeking entry-level roles. The scheme is designed to speed up interview shortlisting and job onboarding, which could save time and money for firms and fast-track new talent into the sector, the trade bodies said.
The organisers of the initiative hope to make it easier for employers to identify entry-level job candidates with pre-interview compliance certification in Food Safety, HACCP, Health and Safety and Allergen Awareness.
"The new passport is proof that holders will arrive at interview with core food manufacturing compliance certification," said Louise Cairns, CEO of the NSAFD. "Employers will be able to access a central database to check certifications in a couple of clicks – making shortlisting faster."
Caroline Keohane, head of industry growth at the FDF, described the passport as a "practical, industry-led initiative" that provided a means to accelerate recruitment in all communities.
"The food and drink industry has a long history of hiring a wide-ranging and diverse workforce at all skills levels and we need that to continue if we are to build a strong pipeline of homegrown talent and develop our next generation of engineers, food scientists, marketeers and leaders," Keohane added.
A range of companies in the bakery sector have already pledged support for the passport, including Premier Foods, Greencore and Pukka Pies.
"The new passport scheme eases the path into new employment across all age groups," said Julie Harris, L&D business partner, operations and early careers at Premier Foods.
"We see it as particularly relevant to engage with and encourage young talent and those from excluded groups into the sector. It provides exactly the kind of easily accessible, structured and supportive first step toward a worthwhile career that people want and appreciate," Harris added.