Among the many challenges faced by the UK baking industry, an unhealthy image is one that manufacturers and bakeries must combat relentlessly, to enhance bakery's appeal to today's increasingly mindful consumers.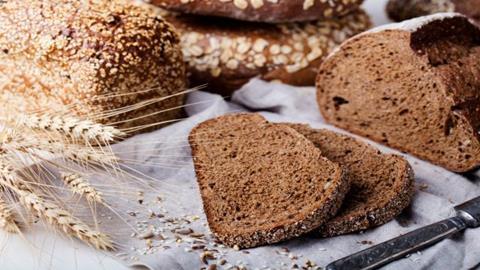 With health high on people's agenda, evidenced by the 63% of UK adults trying to eat healthier all or most of the time*, simply relying on the reputation of bread being a good source of fibre by 72% of bread eaters/buyers, is not enough to curb the long-term decline in bread consumption. On the flipside, the 45% who agree eating bread is unhealthy are more likely to show an interest in nutritional benefits, an area that is coming increasingly under the new product development (NPD) spotlight.
Fibre consumption
According to Public Health England's National Diet and Nutrition Survey of 2016, published this March, as well as fruit and vegetables, fibre intake remains well below the recommended level in all age groups. Average fibre consumption among adults is only 19g per day, just over half of the recommended 30g. While only a small number of consumers acknowledge that their fibre consumption is too low, NPD centred on fibre can tap into consumer interest in healthier eating.
Simply signposting the fibre or high-fibre content of a product offers little differentiation for large brands, but presents craft bakers with an opportunity to create a healthier positioning among their local customers. The good news for them is that many ingredients suppliers recognise the importance of this trend, offering convenient mixes, available with inclusions such as seeds, from which bread with legitimate nutritional benefits and great eating and keeping qualities can be produced. With 34% of bread eaters/buyers seeking more bread with nutritional advantages – the most popular innovation area – there is further opportunity for nutritional innovation within the bread market.
High/added-fibre nutrition claims now occupy the same share (12%) of new product launches in the UK bread market as wholegrain, showing the nation is warmly welcoming this shift towards to a healthier standpoint, which, over time, could go some way to increasing the nation's fibre intake. Making fibre a cornerstone of their bread offering can give bakers' businesses a healthier image, as well as allowing them to command premium prices for something the public are seeking.
Brands such as Country Oven offer bakers convenient concentrates, enabling them to market nutritional benefits such as fibre, protein and beta-glucan to consumers. A variety of seed inclusions also adds visual value and contributes to an enticing consumer proposition. Since consumers are continually seeking something new, these ingredients can also be hybridised for premium signature loaves, for which the younger age groups, in particular, are willing to pay more.
Selling health benefits
In contrast to nutritional claims, health claims present greater challenges and substantiation, but are being well marketed by large brands in other sectors, such as breakfast bars.
For bakery, breads such as rye provide an opportunity to touch on specific health benefits. This, in turn, could encourage the older population – proven to be less likely to try something new – to buy into them. A 100% rye loaf, for example, which is nearly certain to (and required to) deliver on a high fibre claim, thanks to the rye fibre within, can provide this health claim: 'contributes to normal bowel function'.
While the line between nutritional and health claims can often be blurred in the eyes of consumers, with a strong association that high-fibre or high-protein baked goods are automatically better for them, ingredients suppliers and bakeries may need to more proactive steps in this direction, should the nutritional arena become oversaturated.
For more information on how Country Oven products can help you produce nutritional speciality breads, click here.
*Data sources: Public Health England (National Diet and Nutritional Survey 2016), Mintel.