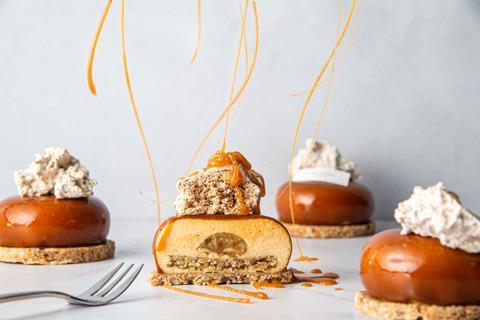 Pastry chef Philippe Conticini is to open his second UK site at Buck Street Market in London.
The new Philippe Conticini café at Buck Street Market, which claims to be the UK's first eco-conscious consumer market, will open in November next to London Works.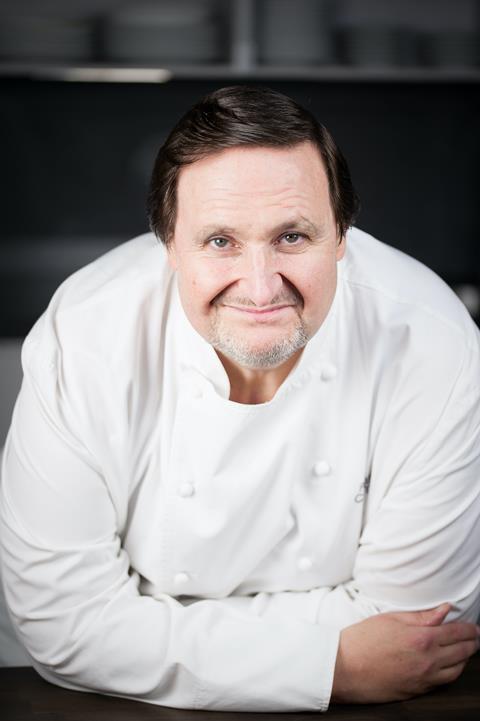 The two-floor site spans over 900 sq ft and caters for up to 40 customers. It will have a more casual, grab-and-go experience than the Camden Market boutique, but still with an on-site boulangerie, freshly baked viennoiseries, and an array of filled croissants.
His Camden Market site, meanwhile, has reopened. Here Conticini's emphasis is on a more formal Salon de Thé concept, centering on the 'innovative and luxury' pastries.
Featuring all-day bistro dining and a Parisian afternoon tea, the re-launched elegant tearoom – designed by architect Pauline David with minimalist focus to highlight the pastries and open-style kitchen – has space for 60 covers, including seating on the outdoor heated winter terrace.
"Philippe Conticini is one of the world's most celebrated pastry chefs, so for Camden to have his first two sites in Europe outside Paris is a great coup. The two concepts carry his signature pastries but offer something different, catering to sit-down diners and fast-paced patrons, and this represents another big step in our ambition to maintain diverse, world class destinations," explained Maggie Milosavljevic, commercial director at LabTech, which owns Camden Market and Buck Street Market.
"Camden Market is one of the UK's most iconic markets, a melting pot of creativity, international cuisine, and culture, and Buck Street Market is a new and exciting concept in sustainable consumerism," added Conticini.
Both markets reopened in the summer with an array of new safety measures in place, including a one-way system, floor markers for social distancing and hand sanitiser stations.
Portuguese tart specialist Café de Nata is also set to join the line-up at Camden Market as of mid-November, offering seven variants of Pastéis de Nata.
L'Etretat, a caramel mousse with apple and ginger compote on a coconut hazelnut cookie, inspired by Normandy