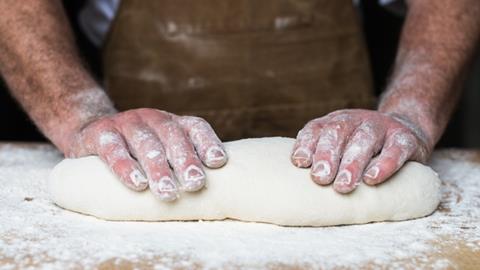 A virtual baking club set up by Lovingly Artisan during the lockdown has gained over 1,000 members.
The Lovingly Artisan Baking Club offers bread-making hints and tips targeted at consumers who are making their own loaves at home.
More than 1,000 people from across the UK and further afield have joined in just over six weeks since co-owners and bakers Aidan Monks and Catherine Connor launched the online club in April.
Each week, Monks and Connor present practical help and advice for making sourdough loaves, including how to use a starter, knead, prove, shape and score. Members can also post questions in between sessions.
Consumers can join The Lovingly Artisan Baking Club via the bakery's Facebook group.
Aidan Monks was last year named Baker of the Year in the 2019 Baking Industry Awards.