Warburtons must be rolling in dough – not only did it secure Hollywood superstar George Clooney for its latest TV advert but it's also investing £56m in its manufacturing and distribution capabilities.
That's no small sum, particularly given the current climate, but chairman Jonathan Warburton believes "investing in our infrastructure is the key to the long-term success" of the business.
The expenditure reflects market trends including the gradual decline of wrapped loaves and the uptick of other baked goods such as crumpets, bagels and thins which has led it to invest £18m and £8m in a new thin bagels line at its Stockton bakery and crumpet plant in Burnley, respectively. Further cash is being splashed on three new distribution depots which will help it delivery two million products to stores within 12 hours – and comes shortly after it kicked off the Co-op own label contract as part of a partnership with Jacksons. Under the deal, Hull-based Jacksons bakes the products, including a new 800g toastie loaf and a white & bran loaf, while Warburtons handles the distribution.
Of course, many aren't so brazen about their spending, preferring to keep it on the down low. That, admittedly, makes it difficult to get an exact picture of how the market has changed in recent years. But behind the scenes or not, investment is happening and there are several driving factors behind it.
"There is a constant stream of capital investment in our sites," says John Lindsay, CEO of American bakery specialist Baker & Baker, noting new chocolate handling equipment at its Bradford site and the recent upgrade of a cookie line at its Wirral bakery. "Things move on in terms of processing – they're improved and streamlined, and it's important that we keep up as well as giving ourselves new capabilities in terms of product design and development."
We see a healthy combination of new lines and new equipment installed in the UK, but also upgrades of existing lines
Hans Besems, executive product manager at AMF, describes the level of investment in the last five years as "excellent" with AMF, Tromp and Den Boer having installed many new lines in the UK for pizza, soft bread and bun, pastry, croissant, cake and pie production.
"We see a healthy combination of new lines and new equipment installed in the UK, but also upgrades of existing lines, with latest technology solutions, smart software, or new units to do the job," Besems adds.
Upgrades may also be needed as a piece of equipment comes to the end of its life. "Many of the bakeries in the UK are of a certain age where they need replacing or refurbishing, so it isn't always about a bakery increasing its capacity," explains Andy Coulson, managing director of Ferguson Engineering which manufactures bread plants and bespoke lines.
One example of a business upgrading its kit due to this is Bells Food Group. The company invested in a Comas Scotch Pie Line from European Plant Process (EPP). The latest line, which was installed earlier this year, was designed to replace the Lanarkshire-based firm's original Scotch pie line which was 20 years old.
Bells Food Group MD Ronnie Miles said it was a "big investment" but the previous line, capable of producing 370,000 pies a week, had "done its job" and he hoped the new one had the same longevity. What's more, the producer and equipment supplier worked together to improve on the original line, including making it easier to clean and maintain, with a slightly smaller footprint.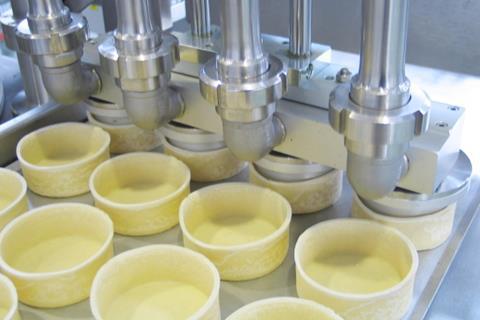 While some took the plunge when it came to investments, suppliers admit there was some hesitancy from bakeries to spend money on additional equipment or upgrades when the pandemic first hit.
This, notes Sugden managing director Chris Baldwin, has affected installations overseas more than in the UK due to travel restrictions but things are looking up with what he describes as "large orders" in the pipeline both here and abroad.
"We had four orders pending that year… but everything overseas got shelved," he says. "We helped with maintenance of existing equipment, but nobody wanted to see you to buy a new bit of kit."
The business, based in Nelson, Lancashire, specialises in the provision of bespoke industrial equipment to produce English muffins, crumpets, and pancakes.
In the mean time, Sugden worked on redesigning its multiplant – capable of producing pancakes, pikelets and crumpets as well as sheeted products like potato cakes – and securing a worldwide patent for it. Prior to that, it had been busy having installed eight crumpet lines and three multiplants in the UK over the past five years as consumer demand for these types of products increased.
Automation
The pandemic and increased safety measures have also pushed automation up the hierarchy when it comes to upgrading.
"Many essential foodservice plants offered increased pay or 'bonus pay' during the crisis, thereby increasing their operational costs," explains Sonia Bal, director of marketing at Unifiller. "These types of manufacturers will eventually look to reduce labour costs with automation, while others will fill staff shortages with it. Automating production… will be instrumental to business continuity."
There are other reasons for looking at increased automation and cloud connectivity, Bal believes, including a higher degree of responsiveness, metrics tracking and product customisation and standardisation. "A focus on profits, shareholder growth, brand loyalty and competitiveness has led to the implementation of automation meant to drive better management, stricter process and safety controls and minimise the need for human intervention," she adds.
Manufacturers will eventually look to reduce labour costs with automation, while others will fill staff shortages with it
Labour savings have been a continuous trend in manufacturing of late, adds Ferguson Engingeering's Coulson, along with energy conservation – although they haven't necessarily been among the top drivers of investment.
In addition, many bakeries have looked to improve the efficiency of lines. Finsbury Food Group, for example, has undertaken an 'operating brilliance programme' which, according to a recent trading update, has resulted in improved line efficiency and reduced waste across its sites.
It's a journey many industrial bakers will be familiar with as they look to get the most out of existing resources. Since 2017 cake manufacturer BBF has reduced its electricity and gas usage by 8.5% and 4.5%, respectively, while fulfilling a zero to landfill commitment and reducing other waste streams in line with the waste hierarchy.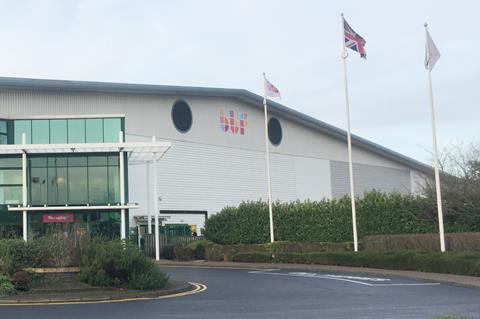 Return on investment
Jacksons, meanwhile, dropped a considerable sum back in 2018 when it opened a new £40m bakery in Corby capable of producing 10,000 loaves of sandwich bread an hour. It came after a 'significant investment' in the firm's Hull site. At the time, owner William Jackson Food Group said it took a long-term approach to its individual businesses, allowing them time to grow.
A strong vision for the future is needed for this level of investment, with return on investment being the top consideration, according to Martin Smith, Fritsch product manager at Multivac UK, along with "future flexibility and considerations for labour requirements and automation".
Other factors include making the "difficult decision" over investing in new equipment or refurbishing due to the differing impacts on production while the work is being carried out.
"They can invest in new equipment with the disruption of a major shutdown which they can ill afford, but with the trade-off of new and more efficient equipment, or refurbish existing equipment," explains Coulson. "The decision making seems to depend on either the capacity available (to prevent a product short fall during a shutdown) and future plans (do they need the existing equipment to last a few years until it is replaced, or many years because there are no plans to replace)."
With investment continuing, clearly the industry is managing to strike this balance as it pursues optimisation and advances in the manufacturing of baked goods.