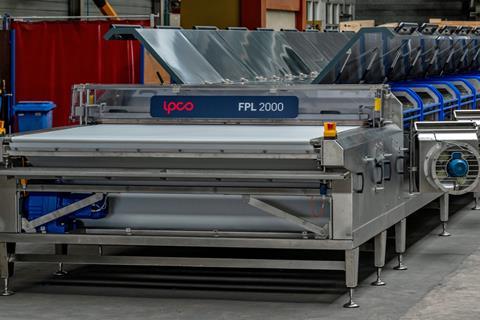 From cooling and refrigeration to production and baking, a plethora of bakery equipment has found its way to market in recent weeks.
Here are some of the new releases that have caught the eye of British Baker: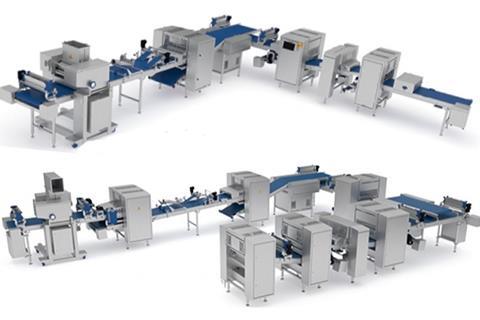 Radini production line equipment
Rademaker has launched the Radini range of production line equipment for mid-sized craft bakeries.
The Radini laminator, ranging from a straight sheeting line to a three-section laminator, is designed to be flexible, allowing for both block making and block processing. There is also the ability to produce an endless dough sheet feeding a downstream system. The production lines are available with a final working width of 600mm or 800mm. Sections can be extended to make sure the equipment fits an existing infrastructure.
The Radini fat pump can process butter, margarine and baking margarine to allow for uniformity of laminating. The Radini Universal production line can process cut, folded, filled or die-cut products.
"Today the artisanal bakery sector requires more and more flexible, automated production equipment at mid-sized production capacity," said a Rademaker spokesperson. "Radini is the answer to these requests, a production system for bakeries that enter the automated market: the point where artisanal and automated production meet."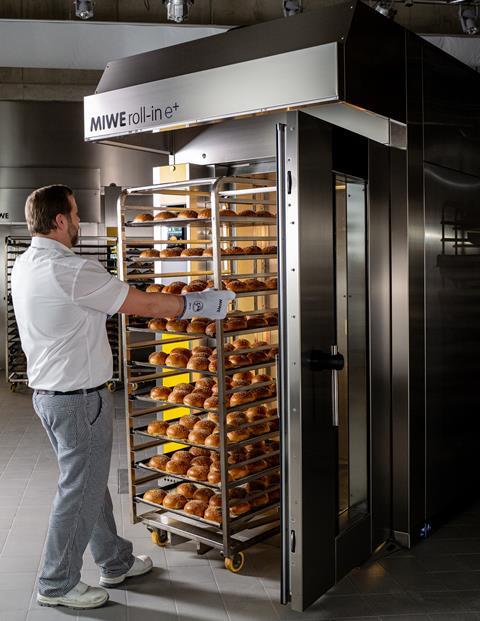 MIWE Roll-In E+ rack oven
MIWE has launched an improved 2021 model of its MIWE Roll-In E+ rack oven.
Available in the UK and Ireland exclusively from bakery equipment supplier European Process Plant (EPP), this latest oven features a range of enhancements including MIWE Heat Flow. This is a combination of an optimised heat storage wall and a vertically positioned air grill. Newly arranged 'trumpet nozzles' are designed to optimise flow geometry and provide stable, uniform baking results for a wide variety of baked goods.
The steam device has also been developed further with optimisation of the steam water inlets and new water routing with a cascade design.
"Over the past few years, the demands placed on rack oven systems have noticeably increased," says Steve Merritt, EPP managing director.
"Bakers are producing a wider range of products, including more breads that require higher temperatures, shorter baking times, shorter recovery times, all-natural or long-process proofing goods that are therefore more delicate and generally more prone to flaws. This is why, MIWE is presenting some important innovations and further improvements with its 2021 model MIWE Roll-In E+."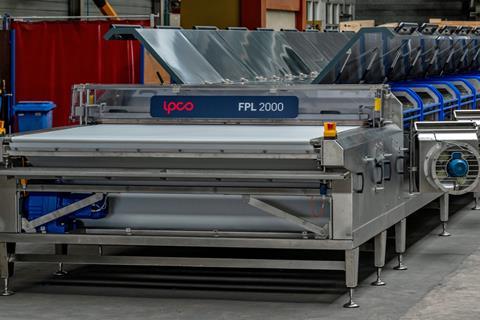 IPCO cooling tunnel
IPCO, the Netherlands-based manufacturer of cooling and forming systems, has announced the development of a new cooling tunnel with applications for bakery.
The system allows for direct, indirect or impingement airflows, with a bottom cooling option also available. Airflow has been designed for maximum efficiency to deliver rapid, controlled cooling and significantly lower energy consumption than comparable lines, IPCO said.
Designed as a single pass process, the new line can be equipped with stainless steel or plastic belts in standard widths of 1500mm or 2000mm, with other sizes available. The length of the tunnel can be designed around specific customer needs.
The design of the new single pass tunnel means it has applications in any sector of the food industry where products need to be cooled down. For bakery, it could be used for cooling anything from cookies and crackers to brownies, biscuits to cereal bars, the manufacturer said.
"In developing this process we wanted to make a cooling tunnel that is as economical, energy efficient and user friendly as possible, and we are confident that we have achieved that goal," said Mitchell Paquaij, commercial manager at IPCO Food.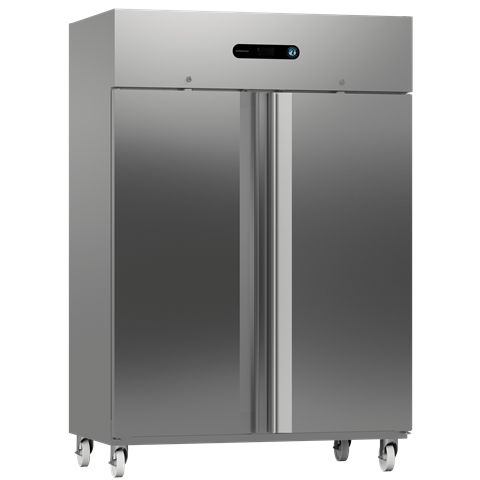 Hoshizaki Snowflake GII+ refrigerators
Refrigeration and ice machine manufacturer Hoshizaki has upgraded its best-selling Snowflake range with the launch of the Snowflake GII+.
The new model features a self-contained monoblock cooling system that sits on top of the unit rather than inside it. According to the manufacturer, this provides greater access for servicing and maintenance.
"Additionally, as Hoshizaki's monoblock cooling systems is self-evaporating and fitted with a self-cleaning condenser, our new Snowflake GII+ units do not require space for an evaporator, therefore the user can take full advantage of all internal storage space," added Simon Frost, director UK & Ireland, Hoshizaki UK.
From a design perspective, cabinets available with the GII+ range have been lowered. According to the manufacturer, this makes installation easier and more practical. Replacing the previous GII range from August 2021, the Snowflake GII+ refrigerators rank climate class C, while the freezers rank climate class D.