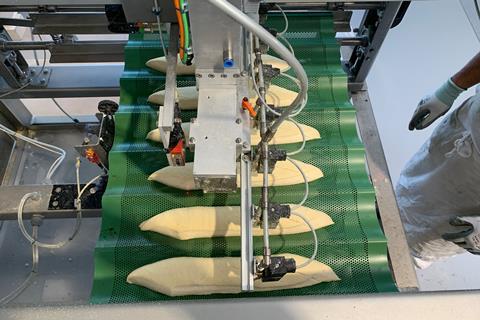 Equipment supplier European Process Plant (EPP) is celebrating 50 years in the baking industry after reaching the landmark anniversary last month.
The business, which sells bakery and food processing equipment from manufacturers across Europe, was founded by Godfrey Morris and Colin Hall. Morris originally had the vision for the company after spotting trends in bakery automation on the continent.
According to EPP, the objective of Morris and Hall was to 'revolutionise the UK production of flour-based goods in terms of speed, scale, quality and consistency'. Having established relationships with manufacturers across Europe to expand its range of equipment, the business moved into purpose-built offices and stores in Epsom, where it still operates today.
Morris and Hall sold the business after 25 years to the then general manager Keith Stalker and accounts manager Josie Mitchell, who went on to run the business for a further 20 years. Another management buy-out took place five years ago with Steve Merritt, EPP's current managing director, taking the reins, although Stalker and Mitchell still have shares in the business.
"Over the years we have developed our offering, to not only include designing, supplying and installing the best baking equipment but also having quick access to those essential spare parts and engineering advice," Merritt said.
"We have a fantastic team currently working for us with many exciting developments and opportunities. We work closely with our customers and can offer bakers test facilities with our manufacturers to trial new products and processes both in the UK and at our manufacturers' premises across Europe in order to perfect the end results," the MD added.
EPP's list of European partners includes Austrian manufacturer König, with an association going back around 45 years which saw the König Mini Rex dough divider launched into the UK market. In December 2021, the supplier announced a partnership with bakery automation firm Beor to supply scoring products to bakeries in the UK and Ireland.
"EPP has evolved over the years whilst still maintaining our core principles that it was founded with," Merritt said. "We only work with the best European manufacturers to supply our UK and Irish customers. This ensures we supply the top equipment in our designs and are able to deliver the best aftercare service and support that our customers have come to expect."