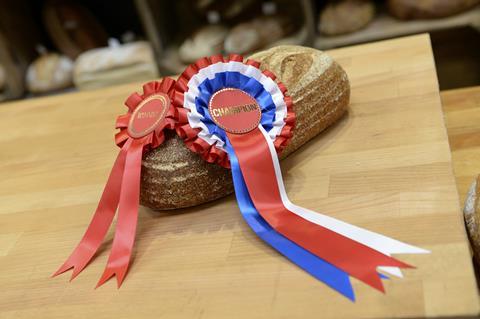 Britain's Best Loaf is moving to a new date and venue for 2021.
The event, sponsored by ADM, Food Paper and Lesaffre UK & Ireland, will now take place on Wednesday 7 July at British Baker's headquarters in Broadfield Park, Crawley. Here, loaves from across the country will battle it out in six categories before competing for the ultimate title.
It comes as the UK Food & Drink Shows at the Birmingham NEC, where the competition was previously due to be held on Monday 5 July, have been postponed to April 2022 due to government guidance advising against travel in and out of Birmingham.
"Despite the challenging circumstances the team at British Baker are pleased to announce that we are able to move ahead with Britain's Best Loaf for 2021," said British Baker editor Amy North.
"We held the competition in 2020 with all the appropriate safety measures in place, including socially-distanced judging, so we are confident that we'll be able to find the deserving winner while ensuring our judges and events teams remain safe."
Loaves that have already been entered will automatically be carried forward to the new date and a member of the events team will be in touch to confirm delivery plans for these.
How is Britain's Best Loaf judged?
There are six categories for the 2021 competition – Gluten Free, Innovation, Plain Sourdough, Sourdough with Other Ingredients, White and Wholegrain – with the winning loaf from each of the six categories in the running to be named Britain's Best Loaf.
Every loaf will be assessed by a panel of expert judges who will be scoring them on external appearance, internal structure, aroma, and taste. Entries in the innovation category will also be judged on how innovative the overall product, production method and ingredients are.
The winners will be announced in the British Baker print magazine and online on Monday 19 July.
We're also offering the nation's bakers a few more days to enter so for more information, visit our dedicated Britain's Best Loaf website.