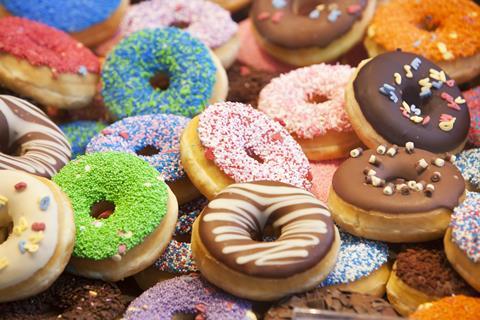 The next annual National Doughnut Week will be held from 18 to 26 May 2024, with funds once again being raised for charity The Children's Trust.
Bakeries, cafés, bistros, and other small businesses are encouraged to join the week-long celebration by donating a portion of their doughnut sales to the cause.
The Children's Trust is the UK's leading charity for children with brain injuries, and delivers rehabilitation, education and community services to young people and their families through skilled teams.
"Every penny raised goes directly to the charity to help them carry on their important work," said Miriam Bernhart, director category Bread & Pastry Solutions at CSM Ingredients, which is returning as the event sponsor.
"We want to say a huge thank you to every business that took part in National Doughnut Week 2023 and helped to make it a great success," Bernhart added.
A mouth-watering round-up showcased some of the special creations from bakers including a raspberry & white chocolate doughnut, a salted caramel doughnut with cream and ginger crumb, an Orange Matchmaker doughnut, and a Belgian chocolate filled doughnut with blue cookie dough flavoured icing.
CSM confirmed a total of just over £43,000 had been collected from this year's participants, including £10,125 contributed by East Midlands chain Birds Bakery alone.
"National Doughnut Week is a great opportunity for craft bakers to promote their business or launch a new doughnut line and at the same time raise funds for The Children's Trust, who are an amazing charity," said Mike Holling, sales & marketing director at Birds Bakery.
"The support kit you receive from the sponsors really helps to promote National Doughnut week, all you have to do is sign up – it is that easy," Holling noted, adding that Birds would definitely be supporting the initiative next year.
National Doughnut Week was created in 1992 by Dunns Bakery co-owner Christopher Freeman. Over the years, it has amassed more than £1.1m in funds for charity, a little over half of which has been donated to The Children's Trust.
Those interested in joining the cause in 2024 can register at http://www.nationaldoughnutweek.org.