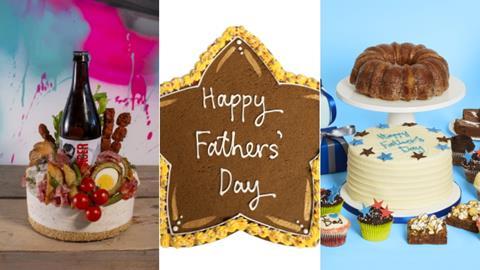 Father's Day is fast approaching, and while social distancing means things will be a little different this year, bakers are making sure the occasion is well catered for.
From cakes to cookies, pies and even gingerbread, bakeries across the nation have got a host of treats for Sunday 21 June. Here are some of the highlights: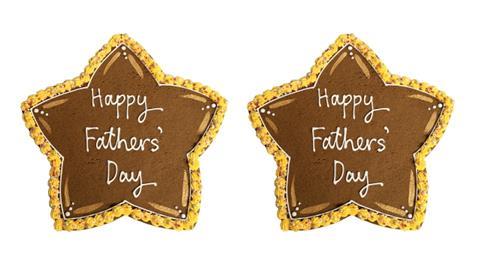 Maid of Gingerbread
Think gingerbread is just for Christmas? Think again. London-based Maid of Gingerbread, renowned for giant gingerbread installations, has adapted its normal gingerbread recipe for Father's Day.
Founder and head baker Emily Garland said the special edition Personalised Giant Father's Day Star has a slightly softer texture than the bakery's original gingerbread but is still "really well spiced and treacly". A combination of ginger, coriander, nutmeg, fennel, cloves and cardamom are used, which she described as a "lovely mix of aromatic and warm" spices.
The nine-inch gingerbread star, available on Maid of Gingerbread's website at £27, is hand-decorated with piped golden yellow royal icing, edible metallic painted details, sprinkles and gold balls, before it is finished with an iced personalised message.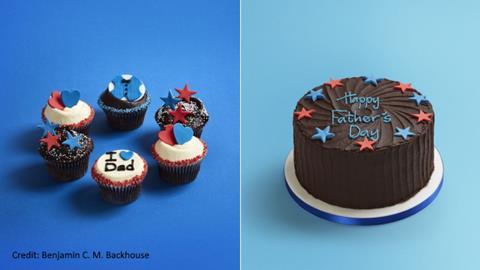 Hummingbird Bakery
Hummingbird Bakery has a range of cupcakes and whole cakes to celebrate Father's Day, and there's even gluten-free and vegan options for Dads with dietary restrictions.
The Father's Day Cupcake Gift Box, priced at £19.95, comes with six cupcakes. The original box is made up of three "intensely" chocolatey Brooklyn Blackout ones with chocolate sponge and chocolate topping, and three Red Velvet Cheesecake cupcakes, which have a spoonful of chocolate chip cheesecake baked in. The gluten-free and vegan options come with red velvet and chocolate options.
Hummingbird Bakery's whole cakes start at £34.95 for a six-inch cake in a variety of classic flavours including vanilla, chocolate and red velvet. The cupcakes and whole cakes come with decorations including hand-iced messages such as 'Happy Father's Day', 'I <3 Dad' and fondant hearts.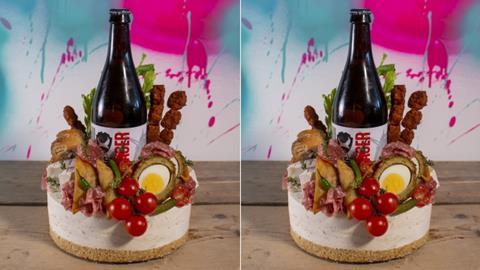 Pleesecakes
No-bake cheesecake specialist Pleesecakes has created a rather unusual treat for Father's Day in the form of a limited-edition savoury cheesecake.
The cake features a cream cracker base, topped with spiced fig & apple flavoured cream cheese and loaded with artisan scotch eggs, salami slices, sausage rolls, pork pies and samosas, chicken tikka skewers and wedges of stilton, goat's cheese, red Leicester and cheddar. To top it all off, the cheesecake is finished with a bottle of beer.
It serves 10-15 people, costs £55 and can be ordered for collection from Pleesecakes HQ in Redhill, Surrey, or delivered within a 70-mile radius of the site.
Fatherson Bakery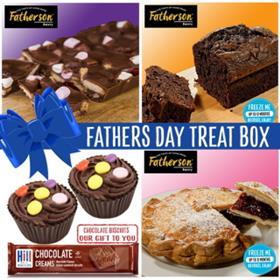 Can't decide between cupcakes, pie or biscuits for your dad? Fatherson Bakery has created a limited-edition Father's Day Sharing Treat Box to solve that issue.
Available online, the box features five products to suit everyone's sweet tooth. They are: a large chocolate indulgence loaf; apple & blackberry pie; rocky road traybake; chocolate cupcakes; and chocolate cream biscuits. It's priced at £15 and Fatherson says it uses only 'best in class' quality ingredients, all of which are locally sourced.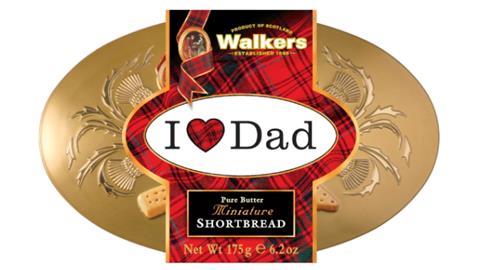 Walkers Shortbread
Walkers Shortbread has created an I Love Dad biscuit tin, filled with miniature versions of its pure butter shortbread for Father's Day. The gold tin, embossed with Scottish thistles, is priced at £6.50 and filled with shortbread fingers, rounds, ovals and triangles. For those dads who love golf and biscuits in equal measure, the Scottish brand also has a golf-themed carton of goodies filled with mini shortbread rounds and priced at £2.65.