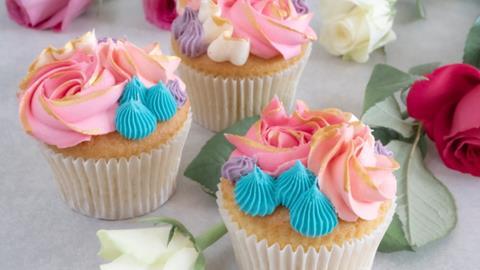 Publication date: 6 August 2020
Editorial submissions deadline: 9 July 2020
Editorial contact: sheena.adesilu@wrbm.com
TOP IT LIKE IT'S HOT
Cupcake toppings, such as frostings and buttercreams, offer bakers the chance to get creative. Whether it's adding a splash of colour, an unusual flavour or perhaps some booze, there's a host of exciting ways to mix things up and that's before they get creative with techniques.
This feature will explore the hottest trends in toppings for cupcakes and provide practical advice on how to achieve certain looks.
It will also feature a step-by-step guide on how to achieve one of the on-trend techniques.