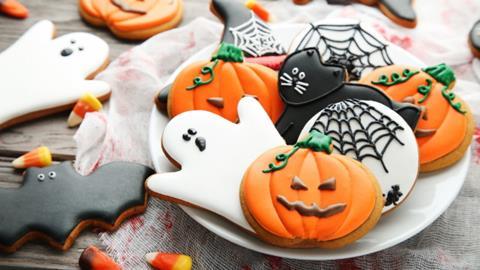 This feature explore how bakers can make the most of Halloween through marketing and promotions.
HALLOWEEN
Publication date: 7 July 2020
Editorial submissions deadline: 10 June 2020
Editorial contact: amy.north@wrbm.com
HALLOWEEN HYPE
Halloween provides bakers an opportunity to get creative, from creepy cupcakes to spooky shortbread. But the mood extends far beyond the tricks and treats on offer.
So, how do you build up the Halloween hype? This feature will explore how bakers can promote their Halloween range in-store and online, how to build the excitement for customers and how to handle in-store events (considering the uncertainty surrounding social distancing measures).
The feature will also include recipes and advice on how bakers can get their ranges right for Halloween.