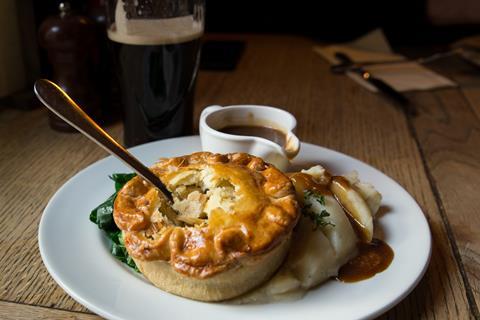 Publication date: w/c 7 March
Editorial submissions date: Thursday 3 March
Editorial contact: amy.north@wrbm.com
British Pie Week takes place from 7-13 March 2022. To celebrate the week, we want to know about the trends takig the market by storm, how pies have fared in 2021 and what the bestselling pies in the nation are.
To get involved, please send comments in response to the below questions to the contact below along with photos of your bestselling pies and NPD.
What are the top trends in the pie market for 2022 and beyond?
What was your standout piece of NPD in the past year?
What is your bestselling pie?
How would you sum up the pie market's performance over the past year?
What are your plans for the next 12 months?