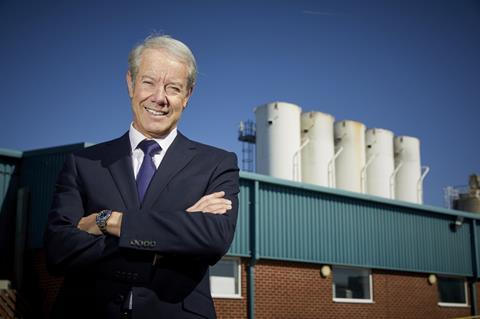 Baker & Baker has reported turnover of more than £375m and growth of 14% for its first 12 months of operation.
The company, which supplies sweet bakery products within the retail and food service segments, launched as a standalone business in April 2021 following its separation from CSM Ingredients. Since then, the manufacturer has launched a number of new products, including the lower fat and calorie Simpsons doughnut range.
Baker & Baker's licensing portfolio also accounted for a significant proportion of its 2021/22 financial performance, the company said. Its partnership with Mondelez delivered retail sales in excess of €100m in 2021.
Over the 12-month period Baker & Baker opened an office in Dubai and assembled a senior sales team, headed up by Ryan Perera, to exploit new customer opportunities throughout the Middle East and North Africa. Later this year, the company is preparing to open its first office in Poland, to serve customers both in-country and throughout other Eastern European markets.
Baker & Baker has also invested in its factories over the last 12 months, most notably with the installation of bulk liquid chocolate handling in Bradford and Delmenhorst in Germany, as well as product handling automation technology for bread at St Tirso in Portugal and cookie lines in Bradford.
"Our first year as Baker & Baker has been an incredible journey," said CEO John Lindsay. "Successfully completing a complex business separation during normal market conditions is challenging but considering raw material inflation and the impact of Covid-19, we have demonstrated considerable resilience and agility to deliver an impressive financial performance. The expertise, commitment and hard work demonstrated by our colleagues during a turbulent period has also been critical in driving this growth.
"Our priorities for the forthcoming 12 months are to build on these solid foundations, with further investment in NPD and product extensions, growing our footprint in emerging markets and maximising the potential of our licensing range with Mondelez," Lindsay added.