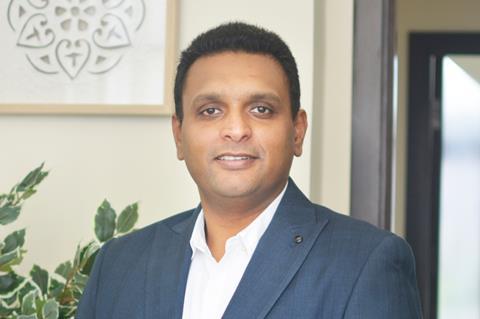 Baker & Baker has appointed Ryan Perera as international business development director as part of its push to expand into new geographical territories.
Perera joins the baked goods manufacturer from Kerry Group, where he was sales director for foodservice brands in the Middle East, Turkey and Africa.
Based in Dubai, the new hire will be tasked with exploring growth opportunities for Baker & Baker in international markets including central and eastern EU, Russia/CIS, Middle East, Africa and APAC.
"There is a great opportunity for Baker & Baker to grow its presence across Middle East and Africa, especially within the American Sweet Bakery segment," said Perera. "While we focus on entering new geographies, we will also drive more effort in expanding our footprint where we've already got a successful business.
"We have a clear point of differentiation in many markets with our licensing partners and the opportunity to create excitement within the category. I'm looking forward to this new challenge and working with customers as markets begin to recover from the pandemic."
Elizabeth Langley-Jones, chief commercial officer at Baker & Baker, believes Perera's experience in the company's target markets will be "invaluable".
"Whilst our European markets continue to drive growth as we exit the most stringent Covid-19 restrictions, we now have the capabilities and product expertise to establish new customer relationships further afield," she said.
Baker & Baker launched as a standalone business earlier this year following its formal separation from CSM Bakery Solutions. Headquartered on the Wirral in the UK, the company employs around 2,500 staff across 12 sites in seven countries.
The business, which has an exclusive licensing agreement with Mondelez to manufacture a range of bakery products under the Oreo, Cadbury and Milka brand names, recently announced a recruitment drive for its Daventry plant in response to high demand.
Earlier this year, Baker & Baker CEO John Lindsay outlined the company's plans for growth in an exclusive interview with British Baker.
Ryan Perera joins the manufacturer from Kerry Group, tasked with exploring growth opportunities in markets including the EU, Russia, Middle East and Africa