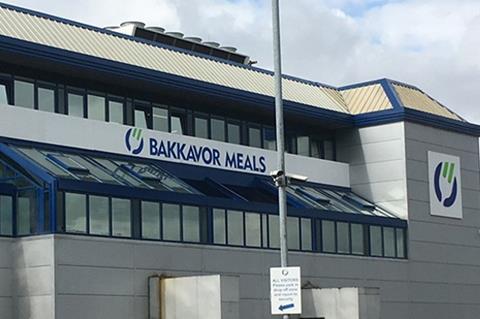 Bread and pizza volumes have bucked the downward trend in food sales, Bakkavor has reported.
Announcing its half-year results to 1 July 2023, the food-to-go giant reported a 7.6% increase in UK revenue to £913.7m, driven by price increases.
Adjusted UK operating profit was up £1.1m to £44.8m, with operating profit also £44.8m, up £2.5m.
Bakkavor said its UK volumes had fallen 1% year-on-year, ahead of a 3.3% decline in the overall market.
Cost-of-living pressures had continued to impact the freshly prepared food market, with shoppers carefully managing their budgets. The overall volume decline had been driven by a drop in sales of salads and desserts, which tend to be discretionary purchases, said Bakkavor.
"As a category, pizza and bread has performed strongly relative to the overall fresh prepared food market, being seen as an affordable and filling meal option," reported the business.
It said there had been strong growth in value ranges and meal-deal volume as shoppers looked for alternatives to takeaways and eating out.
HFSS legislation
Desserts volumes had been hit by a combination of the category's discretionary nature, higher cost inflation and reduced promotions as HFSS legislation started to come in to force.
"Despite this, we outperformed the market with our mix of business being favourable as we saw our biggest categories, cream cakes, trifles and cheesecake, performing much stronger than potted desserts," it reported.
Bakkavor's performance in the category had also been boosted by strong growth in The Delicious Dessert Company brand, which it said was continuing to attract new, younger consumers to the category.
The business stated that an ongoing focus would be on operational efficiency, value optimisation and tight cost control, in addition to working with customers on price to mitigate the impact of inflation.
In March Bakkavor announced a restructure that had aligned its UK operations around two sectors, meals and bakery, in a move designed to deliver greater synergies.
"Following the delivery of a strong performance in H1 2023, the UK business takes good momentum into the second half," the company reported.
"Whilst we are likely to see soft underlying volumes in the second half as the cost-of-living pressures continue, we are confident of continuing to outperform the market given the strong pipeline of opportunities we can see."
Chief executive Mike Edwards commented that he was pleased with the strong performance the group had delivered.
"Our continued market share gains in the UK reflects our consistent delivery for customers and demonstrates that our broad product range continues to meet the needs of shoppers during the cost-of-living crisis," he said.
"Internationally we have seen good progress too, with operational improvement plans now starting to fuel enhanced profitability in the US. In China, post-Covid volume recovery is underpinning much reduced operating losses."