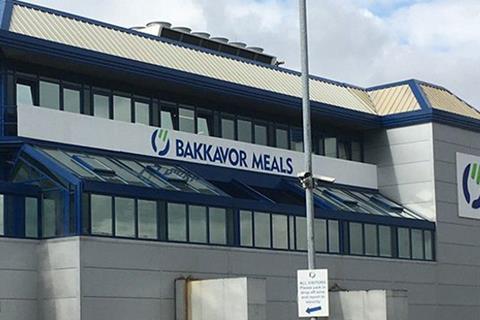 Bakkavor has restructured its UK business and created a dedicated bakery division.
The company has aligned its UK operations around two sectors, meals and bakery, in a move designed to deliver greater synergies.
The meals division combines Bakkavor's existing meals and salads businesses, while the bakery division combines the company's pizza, bread and desserts businesses to make the most of production similarities.
Bakkavor has also streamlined its UK structure by moving to functional reporting for its HR and finance teams, which has resulted in redundancies. As previously announced, it is closing Bakkavor Desserts Leicester and Bakkavor Salads Sutton Bridge and absorbing their volumes across its other sites.
News of the restructure came as the business announced its full-year results for 2022, reporting total revenue up 10.6% to £2bn, driven by price increases and its US operations. Adjusted operating profit fell £12.6m to £89.4m, in line with market expectations.
Bakkavor said its UK business had proved resilient against a challenging backdrop, with revenue up 10% to £1,752m, primarily driven by price increases. The company stated that, while volumes were generally flat, it had gained market share in a period when consumer demand has been under pressure.
The UK business had faced around £200m of cost inflation in 2022, which was the largest level of inflation it has ever experienced.
"Our teams' commitment to mitigate the impact, through pricing and internal levers across value optimisation, operational efficiency, leveraging our scale and tight cost control, meant adjusted operating profit was only down 5.2% to £92.7m," reported Bakkavor.
Pizza and bread sales had held up well, with value ranges performing strongly, although desserts volumes were hit as consumers cut back spend on more discretionary items.
An exception to this was The Delicious Dessert Company brand, which delivered 370% revenue growth and is now available in more than 1,100 stores.
Plans to mitigate inflation
Looking to 2023, Bakkavor said it had taken decisive action to protect profits as the trading environment is anticipated to remain challenging.
"We will drive an aggressive plan to mitigate the impact of ongoing inflation and volume pressures by leveraging our scale and strength, working collaboratively with our customers to recover inflation and embedding our cost saving and efficiency plans," it stated.
Outside the UK, the company reported that strong US revenue growth had been driven by demand for fresh meals, while its trading teams in China had strengthened retail presence as the company sought to diversify its revenue stream.
"Despite this difficult environment, I am pleased with the robust financial performance, strong operational delivery and the agile response demonstrated by our teams, which has underpinned this delivery," said CEO Mike Edwards.
"The decisive action we have taken to protect profits – to restructure our operations, re-focus our regional priorities and be more targeted in our investment - combined with our strong balance sheet, provide us with a stronger platform to move forward with purpose and confidence."