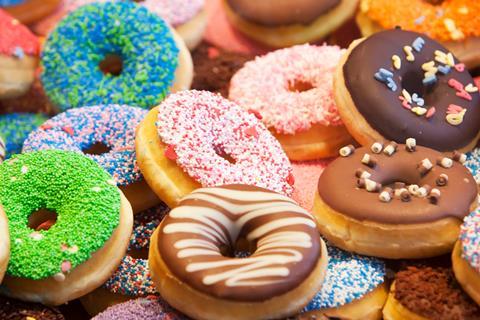 The government has signalled that restrictions on store promotions for foods high in fat, salt or sugar (HFSS) will go ahead as planned after publishing guidance on the new rules.
There had been speculation and hope within the food industry that the implementation of the regulations would be delayed due to the challenges already faced through rising costs and supply chain difficulties. However, the guidance published on 6 April by the Department of Health & Social Care makes clear the rules will come into force on 1 October as planned.
The new regulations will restrict store promotions of HFSS products by location, applying to store entrances, aisle ends and checkouts, as well as their online entry pages, landing pages for other food categories, and shopping basket or payment pages. In addition, volume price restrictions will prohibit retailers from offering promotions such as 'buy one, get one free' and 'three for two' offers on HFSS products.
The rules will apply to all large and medium-sized retailers with 50 or more employees. From October, local authority inspectors will have the power to impose fines of up to £2,500 per offence if the laws are broken.
The move is part of a government drive to tackle obesity, particularly among children. Linked legislation will restrict the advertising of HFSS foods on television and online from 1 January 2023.
The clampdown on store promotions was originally scheduled for April 2022 but a six-month delay was agreed last June to allow businesses more time to adapt. However, a recent survey by GS1 UK found nearly half of firms are still unprepared for the restrictions.
The Food and Drink Federation (FDF) expressed dismay that the regulations would be implemented as planned. "It's disappointing that the UK government has pressed ahead with restrictions on how everyday food and drink products are promoted in shops," said Karen Betts, FDF chief executive.
"This will have a negative impact on the food and drink industry – the government's own estimates suggest businesses across the country will be hit by costs of over £1bn a year – while the measures are not expected to impact rates of obesity. Our concern is also that, in implementing these measures now, the government is only adding to food price inflation," Betts added.
However, others within the food industry have welcomed the move. Among them is Anthony Fletcher, founder and CEO of steamed doughnut brand Urban Legend.
"It is pleasing to see that the government has confirmed it is pressing ahead with the HFSS clampdown in October," he said. "Although achieving HFSS compliancy is difficult, it is doable. We've proven it's possible with a doughnut and have invested £3m to create this product in direct anticipation of HFSS, with up to 70% less sugar, fat and calories.
"The bottom line is we need regulations like HFSS to pave the way for food innovation and the UK has the real possibility of taking the lead on it. Without which, obesity is not going to go away," Fletcher added.
Others believe legislators should go further in restricting the sale of HFSS food. Action on Sugar, based at Queen Mary University of London, and Obesity Health Alliance, a coalition of more than 40 health groups, have described certain bakery products 'dangerously high in sugar' and called for the government to introduce curbs on their manufacture. This week the campaigners published a 'snapshot survey' outlining the high sugar content of popular on-the-go sweet snacks sold in both the retail and out-of-home sectors.