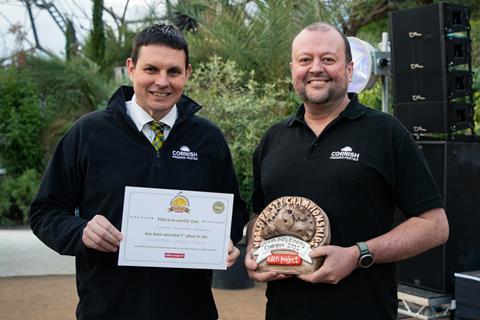 Cornish Premier Pasties has announced a record start to the year, with sales up 54% at the end of the first quarter and turnover predicted to reach £7m in 2022.
The company, acquired by Mark Norton in 2020 and combined with his Prima Bakeries business, claims to be the fourth largest Cornish pasty maker in the world, employing over 60 people.
The manufacturer, which scooped gold and silver in the Cornish Pasty Company category at the World Pasty Championships last month, has reported a rising demand for savoury baked goods, with its sales are predicted to reach year-on-year growth of 19% by the end of 2022.
To support the forecast growth, Cornish Premier Pasties has committed to investing over £100,000 on bakery production equipment and vehicles over the next 12 months. The company is also planning a recruitment drive within its local community, as well as introducing NPD to its range and increasing manufacturing service lines.
"Whilst our plans to grow are incredibly exciting, our priority is that this does not come at a cost of quality or customer service – something we are well known for," managing director Norton said. "As well as ensuring this high-quality product and service, we will continue to respond to the consumer market with relevant and exciting new products in line with the demand for vegan and alternative options, as well as looking at all aspects of reducing food miles and energy usage."
Cornish Premier Pasties recently added a Vegan Creamy Chicken Pasty to its range of alternative products, and work is in progress to extend the sausage roll and savoury pasty flavours, the company said.
Originally established in 2007 and based in St Columb, Cornish Premier Pasties produces over 40,000 savoury pastry products a day and supplies wholesalers, retailers and outlets across Cornwall and the UK.