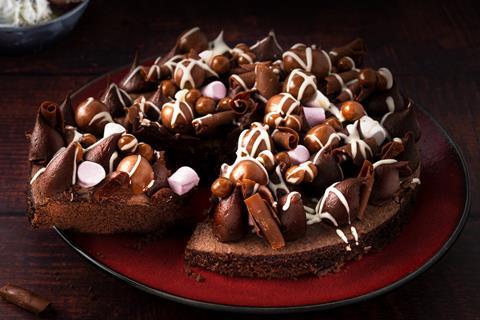 Finsbury Food Group is expected to report record full-year sales despite 'exceptional macroeconomic and inflationary headwinds'.
The manufacturer's trading update for the financial year to 2 July 2022 showed total sales of £356.8m – representing a 13.9% value and 8.7% volume increase versus the prior year.
The growth has been driven by a stable performance in the group's core division, Finsbury said. UK bakery saw sales grow 12.1%, overseas grew by 26.6% and a 'continuation of the robust recovery in foodservice' saw that division's sales increase 38.1%.
Finsbury said it has continued to be challenged by 'persistent pressure from input cost inflation, staff shortages and other supply chain disruptions' but added that it was able to 'mostly mitigate' the impact of them through revised commercial arrangements, operational improvements and other supply chain initiatives. It expects to continue in the same vein this financial year as further inflationary cost pressures are expected.
It has also negotiated a new four plus one £120m credit facility (£60m core plus £60m accordion) effective as of 27 June 2022. The board also continues to explore opportunities to accelerate the growth of Finsbury through targeted acquisitions. It said while the current stock market conditions persist and lower ratings of food manufacturers become a feature, these new credit facilities provide financial flexibility for it to pursue significant growth ambitions.
"To have delivered a record revenue performance this year that is in line with market expectations despite the challenging backdrop is testament to the hard work of our teams and the resilience of our model," said Finsbury Food Group chief executive John Duffy.
He added that the retail business has performed well as has the overseas division with a continued bounce back in foodservice.
"In recent years, we have experienced unprecedented challenges first triggered by the Covid crisis and now by significant input cost inflation and falling consumer confidence. While headwinds are expected to persist, we have a strong balance sheet and a successful track record of navigating challenging market conditions. I remain confident in Finsbury's ability to deliver on its long-term growth ambitions."