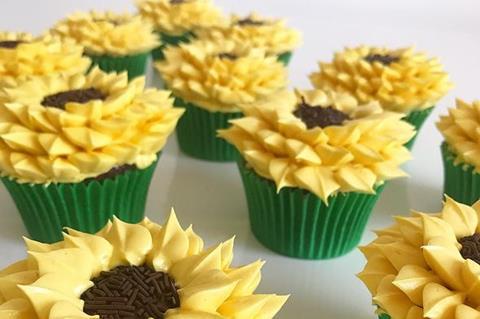 My Baker, an online service that connects bakers with consumers and corporate customers, has been acquired by baker Mel Sinjakli and her husband.
Billed as 'The Cake Concierge Service', My Baker has been relaunched after the pair acquired a majority stake from founder Noreen Khan.
Mark Sinjakli, who previously worked as a consultant, and his wife Mel, a member of the My Baker community, will take up the roles of co-CEOs.
"I experienced first-hand the benefits of a steady stream of orders, alongside those I was getting through my own brand," explained Mel.
"As a small business, this was invaluable. My Baker genuinely empowers independent bakers, most of them working from their home kitchens. This is an element of the business particularly fitting for, and attractive in, these challenging times."
The couple said they would focus on partnering with more independent bakers in and beyond the service's current focal areas of Greater London and Birmingham.
My Baker has also made some products available by post nationwide, such as its Uniquely Sumptuous Brownies By Post Collection (£24).
The platform enables a 'seamless interaction' between 150 artisanal bakers and those looking for bespoke and personalised baked goods, said the firm.
"I am delighted that I have found talented partners to take the business to the next level while continuing to support the SME baking community," said Khan. "I look forward to working with Mark and Mel, who share my vision for its future."